All car parks and facilities in Glendalough have been closed until further notice due to social distancing concerns. 
Wicklow County Council has said that thousands of people have visited the beauty spot since the Covid-19 outbreak but added the message on social distancing was not getting through.
The council said: "On Saturday pictures of people were circulating on social media, where people could be seen in groups at the food stalls."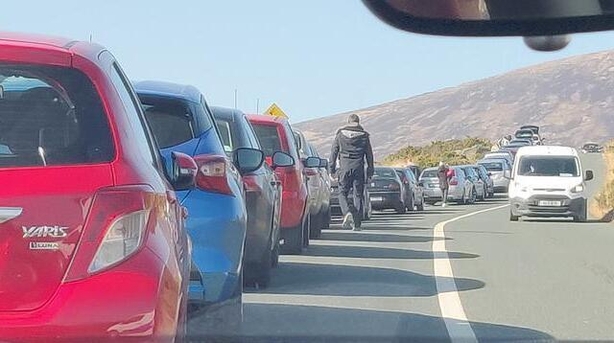 The council said visitors who abandon cars on the verges leading to Glendalough will have their vehicles towed away.
Gardaí are appealing to the public to avoid Powerscourt, Sally Gap, Glendalough and Enniskerry.
They are also reminding people we are in "a crucial phase in which social distancing is vital."
Parks in Dublin generally remain open, however, playgrounds and special events have been cancelled.
We know it's a beautiful day today. But if you are going to go outside, please follow the guidelines and practice Social Distancing. Gardaí patrolling in St.Stephen's Green Park in Dublin used this helpful guide #SocialDistancing #WashYourHands pic.twitter.com/7OKRVijz3J

— Garda Info (@gardainfo) March 22, 2020