The seizure of guns, ammunition and almost €1.5m worth of cocaine and cannabis will cause significant disruption to drug distribution in Drogheda, a senior garda has said.
Two men have been arrested in connections with the seizures, which were made during separate search operations in the town.
Gardaí stopped a car at the Donore Road Industrial Estate yesterday afternoon and discovered 20kg of cocaine worth over €1.4m.
A man in his 30s was arrested.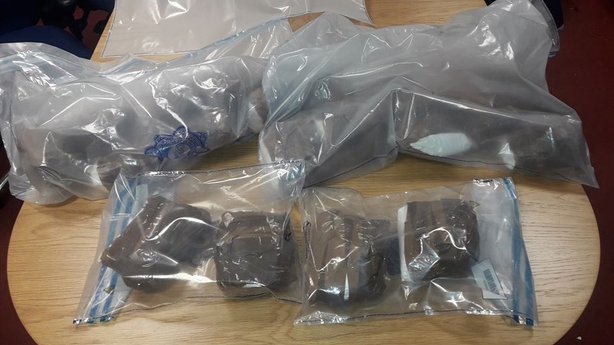 In a follow-up search of a premises in the centre of the town, gardaí found a holdall bag containing three hand guns, as well as a magazine and ammunition.
A second man, aged in his late 30s, was arrested.
€25,000 worth of cannabis was also discovered during another search.
The searches were part of Operation Stratus, which was set up to tackle criminality in Drogheda.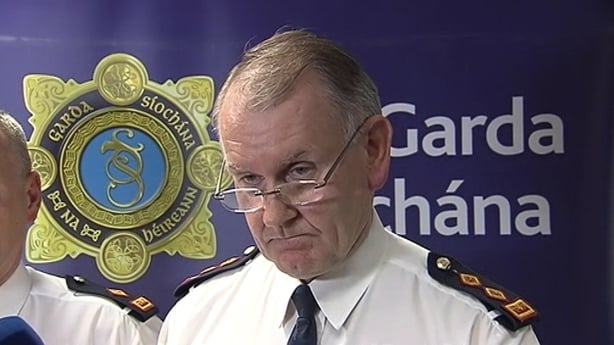 The Chief Superindentent in Louth, Christy Mangan, said the seizure will cause significant disruption to drug distribution in Drogheda.
He also warned that there will be no let up in the garda operation "because of the mayhem and the misery" criminals have inflicted on people in the town.
Speaking at a media briefing this afternoon, Supt Mangan said the seizure was the result of an intelligence-led operation.
Commenting on the discovery of three handguns and ammunition, he said the "firearms no doubt are here to protect criminals interests but would undoubtedly be used in the assassination of persons".
He continued to say he believed the drugs were partially destined for the Drogheda area, but more than likely for the northeast of the country.
Mr Mangan said the firearms will be examined to see if they were utilised in any previous shootings, including those in Bettystown and Clogherhead.
He said two investigations are being conducted, one in Meath and one in Louth, and he added "both are progressing at pace".
Fourteen people have appeared in court in relation to Operation Stratus in the last number of weeks.
"Over the last 18 months it has been pretty taxing on the people in Drogheda because the criminals involved have created a huge amount of mayhem for people living in Drogheda and its made life it very, very uncomfortable for them," Supt Mangan said.
He praised the people of Drogheda for their information.
"We have received fantastic assistance from the people of Drogheda and I certainly want to reassure them that we will continue at pace with our targeting of the drug dealers involved."
Supt Mangan said there there be no let up by the garda in this operation.
"We have to continue with it because of the mayhem and the misery they have inflicted on the people of Drogheda," he said.