A sea swimmer is looking for a home for hundreds of plastic toys which he has found on Co Wexford beaches over the summer.
Seán Ferguson from Ballymoney, Gorey, collects discarded buckets and spades, along with other rubbish, before his daily swim at sunrise.
He began the collections after noticing the large amounts of waste plastics littering the shoreline."I use nature every day as my playground and my gym.
"But nature is screaming out for our help across the planet. So I try to clean one beach every day before work. It's not the most glamorous thing to do, but I enjoy it and it helps the environment," Seán said.
Seán, who works for the De'Longhi Group, posts photographs on social media of what he finds during his beach clean-ups.
"I try to raise awareness of the plastic problem. For example, I now have an arsenal of water pistols, all plastic. This stuff never ever biodegrades. I think I'm up to 11 boogie boards this summer. If the Styrofoam inside them ends up in the sea, it will break up into tens of thousands of smaller parts and will literally last forever," he added.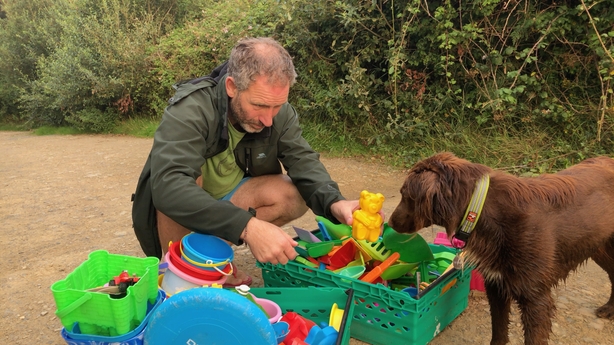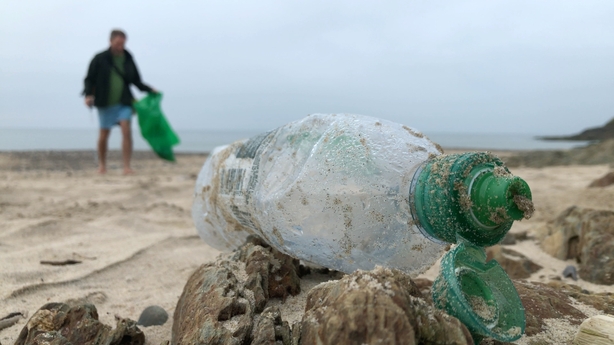 Seán is a supporter of Clean Coasts which works with communities to help protect and care for Ireland's waterways, coastline, seas, ocean and marine life. 
The programme's Big Beach Clean initiative returns later this month, with marine litter surveys taking place on hundreds of Irish beaches.
Last year over 190 beach cleans took place, engaging 3,652 volunteers who removed over 32 tonnes of marine litter.
 "I am just doing what I can do. Of course, I would like more people to get up and do a beach clean too," Seán said. 
Previous collections of discarded toys have been donated to creches in the Gorey area and to a school in Africa.
Anyone who can help Sean with this year's haul can contact him on Instagram @seanferguson1972.