A new exhibition focusing on the lives of Medieval people in Kilkenny, whose skeletal remains were uncovered during excavation work three years ago, has opened.
The exhibition - Three Lives, Three Deaths, One Life Unlived - looks at the lives of people who lived in the city during the Medieval Period.
We need your consent to load this rte-player contentWe use rte-player to manage extra content that can set cookies on your device and collect data about your activity. Please review their details and accept them to load the content.Manage Preferences
At its centrepiece is a display of the skeletons of a 45-year-old woman who died sometime between 1470 and 1640; an adolescent girl from the same era and a teenager who died between 1320 and 1600.
The skeletons of those people, as well as an infant from earlier centuries whose story is told through an interactive display, were discovered during work outside St Mary's Church in Kilkenny city in 2016 as preparations were taking place to turn the old church into the Medieval Mile Museum.
The museum is now housing the exhibition on a permanent basis, along with its other displays looking at life in the area during that time.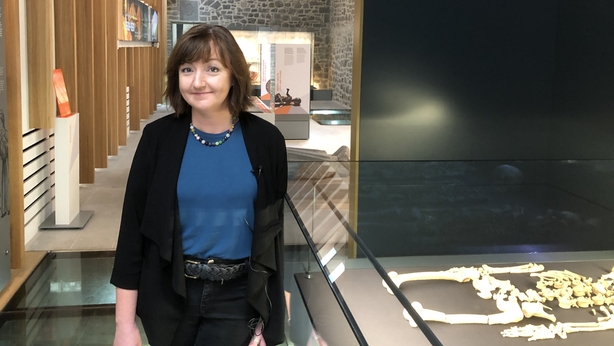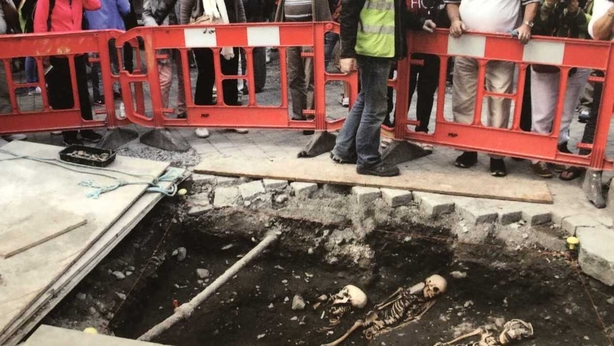 Fáilte Ireland has invested €90,000 into putting the exhibition together.
It is one of 19 "technology-driven" visitor experiences due to open in the next year in heritage sites and attractions across Ireland's Ancient East, at a cost of €2.3 million.
Oscar-nominated director Nora Twomey of the Cartoon Saloon in Kilkenny said she is particularly interested in the untold stories of women through history.
Her feature The Breadwinner tells the story of a young girl and her daily challenges in Afghanistan in 2001.
"I am delighted to be involved with the opening of Three Lives, Three Deaths, One Life Unlived which is a fascinating insight into the lives and struggles of women and children in medieval Kilkenny," Ms Twomey said.
Funding was also provided by the National Museum of Ireland and painstaking work was carried out by the museum's team, including archaeologist Cóilín Ó Drisceoil and osteoarchaeologist Linda Lynch, to reveal the stories behind the remains.
Head of Ireland's Ancient East at Fáilte Ireland, Jenny De Saulles, said: "Ireland's Ancient East has the most extensive range of built heritage in Europe including tombs older than the pyramids, historic castles, ruined abbeys, great fortresses and amazing visitor attractions like the Medieval Mile Museum."
The Kilkenny project was designed and installed by Tandem Design, who are also responsible for exhibitions such as Titanic Belfast and the 1916 centenary exhibition at the National Museum of Ireland.
"The exhibition presents opportunities for discovery-led, multi-sensory and interactive learning. Within, the remains are respectfully displayed and accompanied by minimal but meaningful interpretation," said Curator of the Medieval Mile Museum Grace Fegan.