Members of the public and tourists are being urged not to tie any plastic items on the so-called "wishing trees" at the Hill of Tara in Co Meath.
Local preservation groups have said that in recent years the practice of hanging items on the branches has become increasingly common and is causing serious damage to the trees.
John Farrelly from the Tara Skryne Preservation Group said a particular concern is coins being hammered into the trees.
Mr Farrelly said only biodegradable items should be used.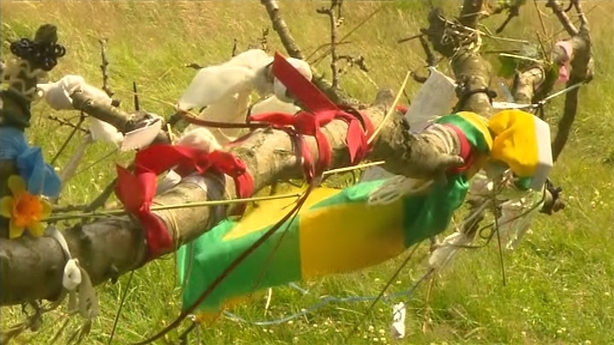 There are nine so-called "wishing trees" or "fairy trees" on the Hill of Tara and they are around 150 years old.
They are hawthorns and can live up to 400 years.
The group is urging the OPW to raise awareness of the issue.