Diversions will be in place on the M7 near Naas, Co Kildare this weekend to facilitate the demolition of a bridge.
The demolition is part of the ongoing project to widen the motorway to three lanes.
The existing bridge is being demolished to allow the construction of a new junction, to be called Junction 9a, at Osberstown.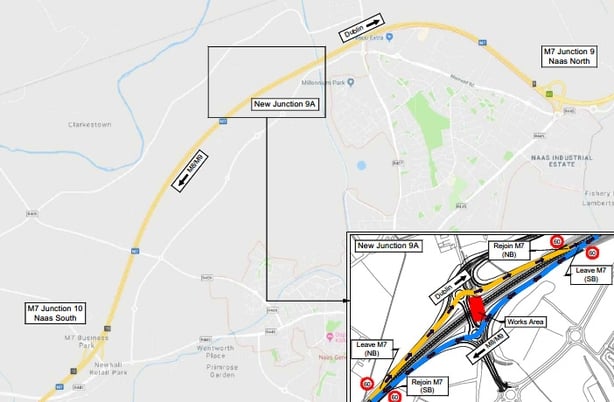 Traffic in both directions will leave the motorway via a newly constructed off ramp, travel through a roundabout and return to the motorway clear of the demolition site via a new on ramp.
A speed limit of 25km/h will be in place through the roundabout, gardaí have said.
Traffic will run in two lanes on each carriageway between 6am and 10pm each day.
The demolition works will take place on Saturday 30 and Sunday 31 March.
The diversions will be in place from 9pm on Friday 29 March and the works are due to be completed by 6am on Monday 1 April.