John Pender has said he wants to carry on the work his mother did in trying to find out what happened to his sister Fiona, who disappeared from Tullamore, Co Offaly, in 1996.
The 25-year-old was seven months pregnant when she went missing from her flat at Church Street in the town on 23 August 1996.
Speaking on RTÉ's Ryan Tubridy Show, Mr Pender said his parents tried to hide their worst fears about his sister's disappearance initially but after a few weeks the family realised that something was seriously wrong.
He said his pregnant sister was "fairly immobile" and she could not drive, so they knew something bad had happened to her.
One of the biggest fears was that his sister had gone into labour when she was attacked, he said.
John was 13 years old when his sister went missing.
Their 22-year-old brother Mark died in a motorbike crash a year before Fiona's disappearance. This affected everyone in the family "so badly", Mr Pender said.
John said his father could not handle the loss of his children and took his own life in 2000.
His mother Josephine campaigned tirelessly for information on her daughter's disappearance until her own death last September.
He said one of the biggest regrets was that his mother had not lived to see a resolution to his sister's case.
To let his mother go not having found Fiona was the hardest thing, he said. His mother's passion and drive was to solve the case and it kept her going, Mr Pender said.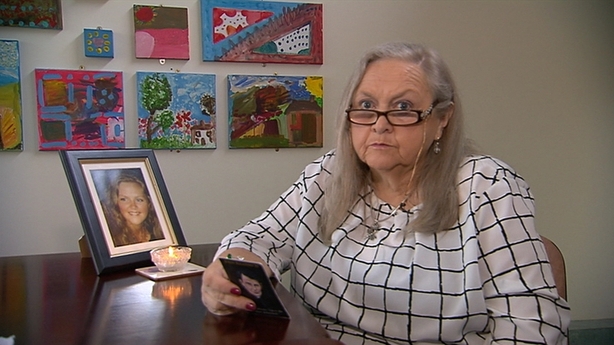 He said he wants to continue the work his mother did in trying to find out what happened to Fiona.
He said he believes his sister is no longer alive. He said the family realised quickly that it was a "very isolated incident".
Now, he said, the focus is on finding Fiona's remains and those of her unborn child. He said he feels that not just he but the nation wants answers and people want his family to "have a body to mourn".
He praised gardaí for the work they have done on the case. He said in October the cold case team will be looking at the case again.
There is a memorial in Tullamore for Fiona at a 4k walk dedicated to his sister, called Fiona's Way. He said this keeps her memory alive and it is the closest thing the family has to a place to go to remember Fiona.