The first excavation of World War One training trenches in the Republic of Ireland came to a close in Co Offaly last weekend.
Exploring Ireland's military history, the excavation at Birr Barracks was led by Dr Denis Shine of the Irish Archaeology Field School (IAFS), local historian Stephen Callaghan and volunteers from societies, universities and the local area.
The dig set out to discover how the training trenches had been constructed and used by the men who were bound for the front-lines of France and Belgium during WWI.
Mr Callaghan said that Birr Barracks "acted as various regimental depots, perhaps the most well known being for the Leinster Regiment from 1881 until February 1922."
Birr Barracks was burnt out after the outbreak of Civil War on 14 July 1922. The ruins were demolished overtime and the training trenches were backfilled.
Assisted by 15 volunteers daily, the dig took place over five days from 6-10 August.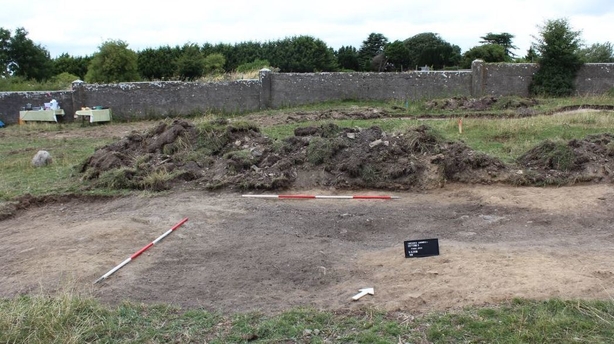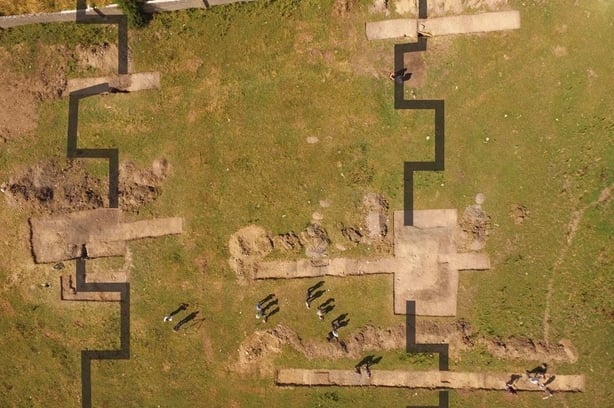 Dr Shine said that while they have only assessed a small portion of the trenches, they have a much better idea as to how they were constructed, what size they were and how realistic they were intended to be.
Mr Callaghan said that through the excavation, they were able to answer a number of research questions on the trenches in Birr.
He said it helped them to better understand the training methods that were put in place for new recruits or soldiers stationed in the barracks.
He said small finds form the dig included shell casings from service rifles likely dropped around the 1870s, an eyelet from a bell tent like those used for annual militia camps and a silver 1918 three pence coin.
The dig was arranged to coincide with the 50th annual Birr Vintage Week and Arts Festival, and is the first community excavation undertaken in Offaly.
Although the excavation was a stand-alone project, Mr Callaghan said there remains major scope for excavation at the site.
He said future excavations will require funding, but for now the next step is analyses and publication of the results from Birr.
Mr Callaghan said this is only the start on a more in-depth study of the barracks itself and the role it played in Birr and the surrounding environs.