Gardaí have released an image of the cover that was on the mobile phone of Cameron Reilly, who was killed in Co Louth last weekend.
The phone is believed to have been stolen following the murder of the 18-year-old in Dunleer.
The cover is black with a lime green trim along the edge.
Cameron was last seen in the vicinity of Ardee Road, Dunleer at around 12.30am on Saturday.
His body was found in a field on the edge of the town at 8am that morning.
Gardaí say they have spoken to a "significant number of people" as part of their investigation but still need information.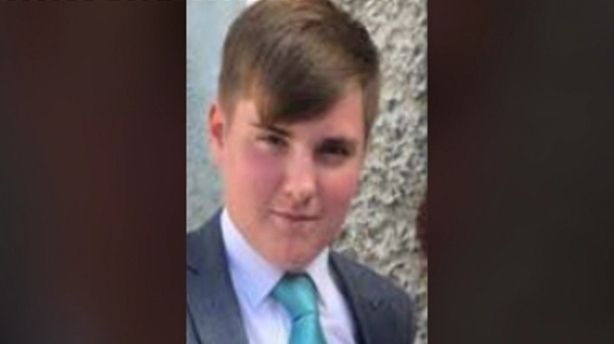 They say they are concerned that people who were drinking or taking drugs on Friday night may be reluctant to come forward.
However, Superintendent Andrew Watters of Drogheda Garda Station said that was not the primary focus of this investigation.
He said gardaí want to establish the truth about what happened for Cameron Reilly's family. He also confirmed that the 18-year-old died from neck injuries.
Supt Watters appealed to people to come forward, urging them to speak to a teacher, a parent or a local garda.