Parents and guardians of children with smartphones are being urged to provide anonymous submissions through an online portal of harmful content their children may have received.
The information will be used inform a new parental control technology that is being developed by the Irish company Cilter, which is working with DCU's Anti-Bullying Centre and Science Foundation Ireland to create child-protection software.
A survey by Amárach of 900 parents of children aged between five and 17 years old with smartphones has revealed that 70% of five to eight-year-olds (junior infants to second class) have smartphone access.
A total of 80% of parents of children aged 11+ with smartphones said that their child's internet access is only sometimes or never supervised.
Orla Stewart was ten years old when she was targeted online. Her family had moved from Ireland to France and she experienced ferocious bullying at school. With no friends, she was desperately lonely.
She discovered online groups in France where teenagers could chat, and she met a male who she believed was around her own age and they talked for weeks.
She was asked for naked photos, which she refused, but her response resulted in her new friend threatening to end contact.
Desperate to maintain any friendship, Orla sent three naked pictures.
She said: "Once I sent them, I told him there would be no more and I immediately got a response, if you don't send more, these are going everywhere."
The then ten-year-old was terrified that somebody would find out and it was from there that things escalated.
"Long story short, I did whatever he asked for three years. Photos, videos, anything he asked, three years," she said.
Over those years, Orla never told her parents what was happening.
She said: "I was terrified of my mother more than anyone, because at this point, I'd been warned not to talk to strangers online."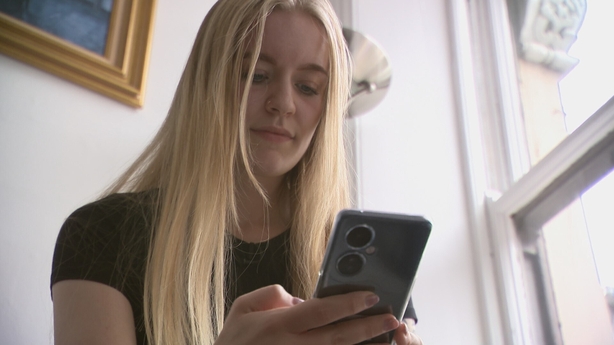 Signs of trauma started to emerge as the years passed.
Orla said: "My behaviour got very, very bad. It was very destructive. My personal hygiene was very bad. My mental health was in tatters and I was self-destructive at home.
"It was brutal, absolutely brutal for my family and myself.
"It got to a point where I started to self-harm, which then led to me being put into hospital under a psychiatric hold after attempting to take my own life on multiple occasions."
The turning point for Orla was when she was shown a video by a family friend of 15-year-old Canadian Amanda Todd who was a victim of cyber bullying.
The next time Orla was being driven to hospital after the teenager had again attempted to take her life, her mother demanded to know what was happening.
"I just said Amanda Todd and immediately everything clicked, and she pulled over. And I just cried and cried," Orla said.
The police were called. Orla received therapy and eventually she got a new phone only to discover when she downloaded her apps, her abuser was waiting for her.
Orla said: "The second he saw that I was active, he messaged me again and told me that he still had everything.
"So immediately I went to my mum, I wasn't hiding it this time. I went to my mum, police, everything. Nothing was done. So, we just carried on living our lives."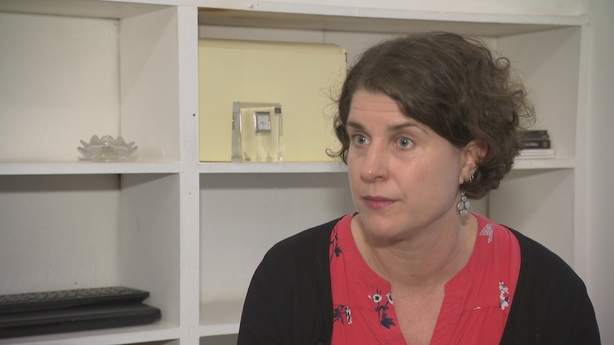 Although she was continuing to struggle with her mental health, Orla got a lot better and the family returned to Ireland.
"I was doing something for school and again it just logged me in and there he was again," Orla added.
Three years on, she was told once again, he had "everything".
"I just froze. I was terrified and told my mom and we went to the guards and nothing. So, we still don't even know where he is," she said.
French police appeared to believe the man was in Canada, however, it is believed he is now back in France.
Despite that, Orla does not live in fear today.
The 22-year-old attributes her strength to therapy and counselling sessions she received over the past number of years.
Now, she wants to ensure the same thing does not happen to other children.
It is over ten years since Orla first interacted with her abuser online. Since then, there has been a significant rise in smartphone use among children.
Recent data released by CyberSafeKids Ireland showed that 93% of 8 to 12-year-olds own a personal smart device, and 100% of 12 to 16-year-olds do.
CEO Alex Cooney said children need to be equipped in order to go into online communities.
She said: "The issue is that the size of the problem is very big, in the sense that children are extremely active online.
"However, if you send a child ill equipped or unequipped into an online environment, then there is vulnerability.
"So, we do need to really address that gap. Children need to be equipped going into these online environments and those environments need to be made safer for children."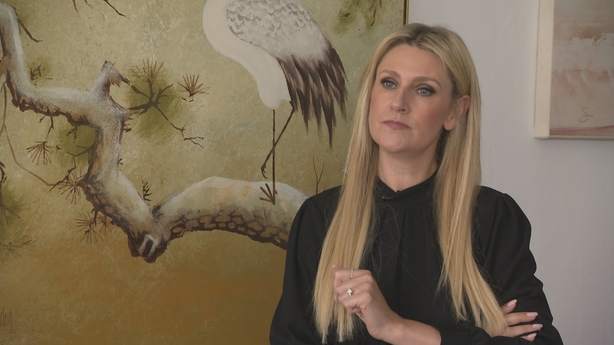 In an effort to make them safer, Cilter is working with DCU's Anti Bullying Centre and Science Foundation Ireland to create a technology that will sit in the operating systems of smartphones to prevent children from being exposed to harmful content.
Children will get "reasonably unfettered access" of their smartphones and enjoy the benefits of digital citizenship, such as education, communication and entertainment.
However, they will be spared the harmful messaging, according to Cilter's CEO Rena Maycock.
"They'll know that Cilter is working on the phone and if we detect they're they are being cyber bullied or groomed or accessing suicide and self-harm material, we'll tell them we have blocked a message.
"And we'll tell them that their parent has been alerted so they'll know what's happening," she said.
To finalise the technology, Cilter has called for parents and guardians to anonymously submit examples of language experienced by children into an online portal to create a database.
It will be on the kids' online safety research website www.kidsonlinesafetyresearch.ie.
They are seeking examples of conversations that their children have taken part in that have harmful content.
"We'll use that data then for these data sets and it will help us with our detection efficiency," she said.
We need your consent to load this rte-player contentWe use rte-player to manage extra content that can set cookies on your device and collect data about your activity. Please review their details and accept them to load the content.Manage Preferences