Businesses in a number of service industries are calling for urgent measures to deal with a shortage of qualified staff.
They say recruitment issues are preventing further expansion and causing knock-on consequences for customers.
Difficulties are being experienced by many companies and small enterprises.
A lack of available mechanics is leading to delays for those seeking service or repair work at many garages. Owners say the process to secure permits for non-EU residents is drawn-out and cumbersome.
They have called for a widening of the Critical Skills list, which allows those with necessary competences to live and work here.
South Africa-born mechanic David Da Silva secured employment in Co Mayo last May, but only because his parents were Portuguese and he has an EU passport.
He says that many of his compatriots would relish the chance to work here, were it not for the complicated rules.
He outlined how there were one or two apprentices for every qualified mechanic in South Africa and said he had been in contact with several people keen to secure work in Ireland.
We need your consent to load this rte-player contentWe use rte-player to manage extra content that can set cookies on your device and collect data about your activity. Please review their details and accept them to load the content.Manage Preferences
Pauline Burke, the Director of the dealership where Mr Da Silva is employed, said efforts were continuing to try and fill six vacancies at the garage, but that it was proving difficult to do so.
She says the situation is replicated in garages across the country and needs to be addressed.
Ms Burke said an extension of the critical skills list would allow businesses to expand and ensure they were positioned to meet the demands of customers.
Salons too say many roles going unfilled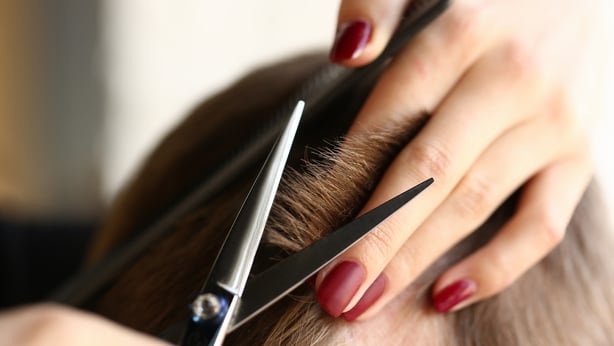 Her call has been echoed by Mike O'Connor, who co-owns Bellissimo hair salons in Limerick and Galway.
He detailed how one job advert might result in a couple of applicants, but that very many roles go unfilled.
Mr O'Connor said the beauty sector depends on trained staff who can provide a customer focused service. Without that, he says, businesses will be forced to scale back their operations.
The Department of Enterprise says a review of the list of occupations that are not open to EU citizens is due to begin in the coming months.
However, it says while employment permits form part of the response, they are not intended to act as a long-term substitute for upskilling the State's resident workforce.
In a statement, the department said it "actively responds to concerns raised … with regard to the critical short supply of skills in a number of roles crucial to Ireland's economy and industry".
It says Government policy is focused on educating and up-skilling the population in response to those "ever-changing needs".