An employment scheme which aims to get more adults with Down syndrome into paid jobs is expanding nationwide.
Down Syndrome Ireland (DSI), which provides supports and services to people with Down syndrome and their families, estimates that around one in ten adults with the condition are in paid employment.
Over the past five years, DSI has worked with companies from the hospitality industry, retail and manufacturing sectors to secure paid jobs for 120 adults with Down syndrome.
Under an expanded jobs strategy, the charity is aiming to have another 200 employees in paid work by 2025.
Aoife Gaffney, head of employment at DSI, said: "Our employment programme looks at the jobs that are available in Ireland and employers would approach us. They would say to us, we've got a job - we just don't know what to do or how to approach it, but we would like to get involved.
"So, we work with employers in terms of carving out suitable job roles, coming up with job lists, tasks lists and advertising jobs specs - like a normal job ad would go out.
"We do everything from the very, very start up to when the person goes into the workplace."
At the end of last year, Rachel Kearney began working one day a week at Specsavers in Liffey Valley Shopping Centre in Dublin.
Her job involves getting glasses frames in order, cleaning and displaying them.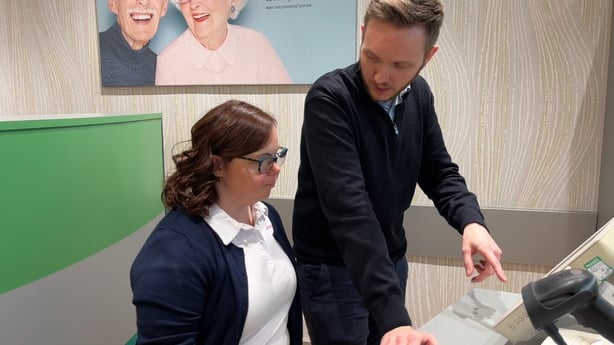 Her mother Margaret Kearney says Tuesday is now her favourite day of the week.
"Rachel always wanted to be like the rest of the family, going out to work every morning and earning her own money. So she would forever be asking for a job.
"When we saw the advertisement for the job and looked at the specs that were required we realised 'Yes, Rachel is well able to do this.' And she was and she got amazing support from Down Syndrome Ireland. They were 100% behind her and very supportive to us as well to reassure us to help Rachel."
Conor Dewey, Retail Director at Specsavers, said: "Rachel has been a fantastic part of the team since she joined here, now she's an integral part of the team.
"She has a great personality, she comes in with a smile on her face. We have smiles on our faces as well."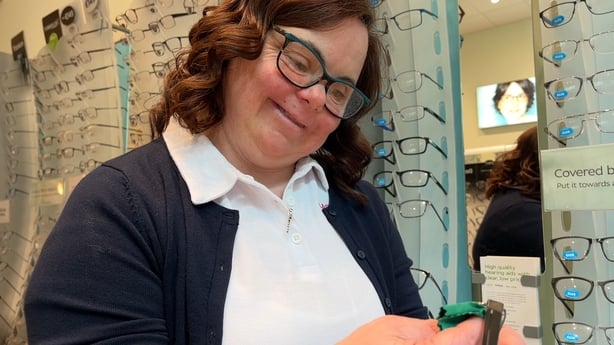 Ms Gaffney said that companies are now placing greater emphasis on inclusion and diversity in the workplace.
"I firmly believe that comes from people with disabilities, particularly with Down syndrome, that are out in the workplace. I think they are breaking down barriers by showing that actually we can do a job. I think employers are recognising that in their communities and in their shopping centres, so they're more willing to come on board now."
While Down Syndrome Ireland works with large companies nationwide, it also works with local social enterprises that have the same objective in addressing the high unemployment rate of adults with Down syndrome.
In 2021, the Together Academy opened its doors at the Wanderers Rugby Club, Dublin to adults with Down syndrome. There are 16 students taking part in a programme there which aims to enhance their skills and employment opportunities.
The two-year programme is specifically designed for adults with Down syndrome and focuses on employability and culinary skills.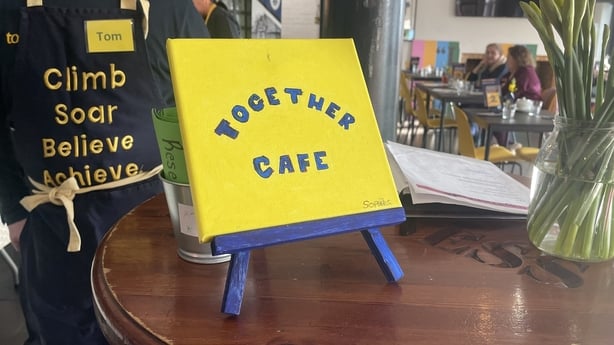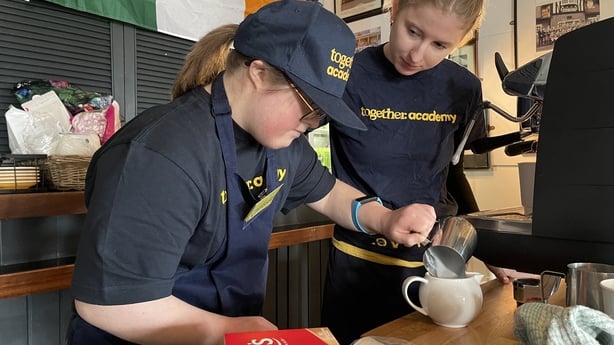 Therese Coveney, founder of Together Academy, says that the academy wants to see adults with Down syndrome visible in the community and working with others.
As well as taking part in the programme, the students also work at a cafe on site. At the moment, the students are divided into two groups and while one group is working in the cafe upstairs, the other group is undergoing training as part of the programme in a classroom downstairs.
The groups then reverse roles the following day, completing two days at the cafe and two days training in a week. There are also additional off-site training and cookery demonstrations, as well as work experience outside of the cafe under the programme.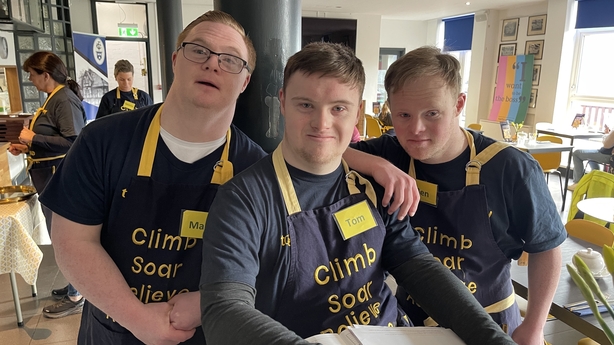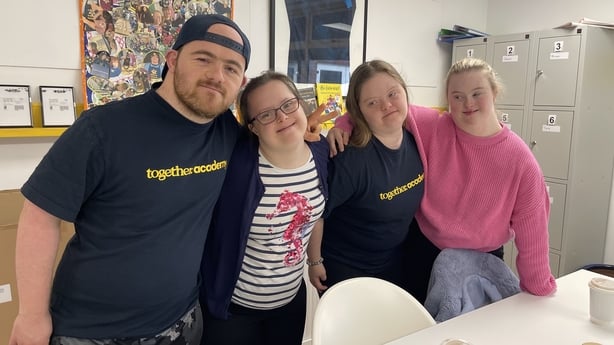 Ms Coveney says that demand has been high for the work that Together Academy is doing since it began operating in September 2021.
"We are thrilled with the response from the local community and corporates in engaging with work experience and employment opportunities," she says.
"There are so many parts of this wonderful project that are rewarding. Just going to work with these young adults is rewarding.
"However, I think seeing the progress we have made despite Covid in such a short time and seeing our customers being re-educated in a greater understanding of diversity, inclusion and ability has been incredibly rewarding.
"Bringing the wider community to Together Academy, immersing them in our café, our service, our excellent food and coffee and seeing how much they love it and how they understand this community in a totally different light after their experience is hugely rewarding."