The Chester Beatty is using St Brigid's Day to acknowledge the critical role that women have played in Irish history, culture and society.
Chester Beatty's Annual Lecture will be delivered online by Dr Sara Parks, Assistant Professor of Religious Studies at St Francis Xavier University in Nova Scotia.
She will piece together the lives of ancient women through the fragments they have left behind.
Evidence for ancient women is virtually inaccessible compared to evidence for ancient men.
While almost everything about them is lost, there are clues that give glimpses into their lives including a scrap of a handwritten letter from mother to daughter and a tiny metal amulet worn around the neck, bearing a rolled-up incantation to protect the wearer from menstrual pain.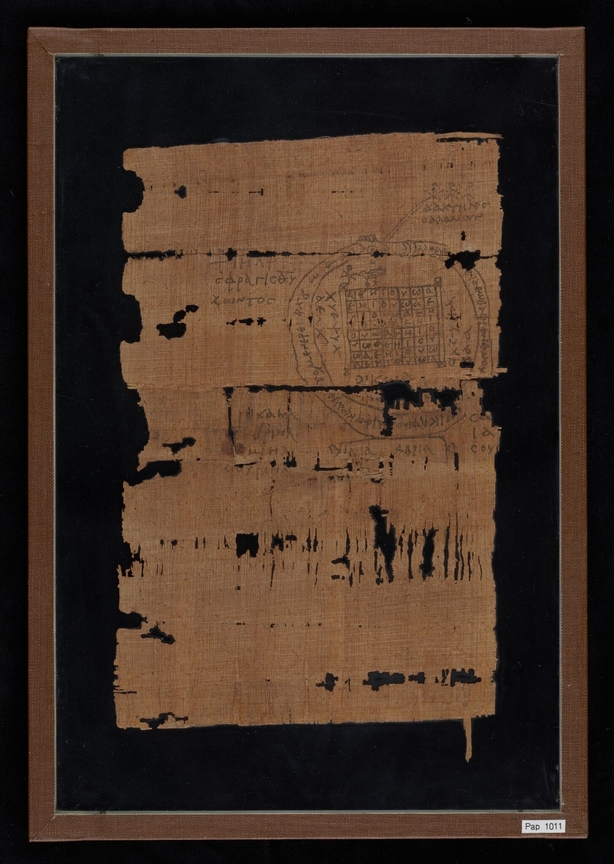 By combining manuscripts with artefacts, researchers say the evidence suggests that ancient women were savvy in business, brutal in military expansion, fluid in gender, commanding religious leaders, and exquisite authors.
As well as discussing St Brigid, Dr Sara Parks will talk about Babtha (an ancient Jewish woman whose personal artefacts were found near the Dead Sea).
Roman women's hairstyles and amulets for protection - especially protection from pain in childbirth or losing the baby - will also be in her presentation.
Roman and Byzantine synagogue inscriptions that name women as "heads", "mothers", "priests/esses", "benefactors" and "presidents" will be discussed.
This year's Chester Beatty talk will take place on 8 February.
---
How Ireland celebrated St Brigid's Day in the past
St Brigid and the coming of spring
---