An Oireachtas committee has heard that 329 legal cases were taken against the State over its scheme to repay excessive nursing home fees for some medical card holders.
HSE Interim Chief Executive Officer Stephen Mulvany said: "The latest figure I can recall seeing ... may not be up to date because the HSE isn't currently managing these cases, is 329".
He was responding to Fianna Fáil TD Cormac Devlin, who cited a report from 2009, which indicated that, at that time, 306 cases had been taken.
"Some of those individuals would have applied under the scheme, and would have been refused under the scheme", Mr Mulvany said, during his appearance at the Public Accounts Committee (PAC).
"Others were making a different case," he added.
A HSE representative repeatedly apologised to the committee for being unable to say how many cases have been settled.
The committee heard that the Department of Health is handling this matter.
Mr Devlin said that HSE figures from November 2021 showed that 35,417 applications were made to the scheme, with 20,302 claimants getting a payment.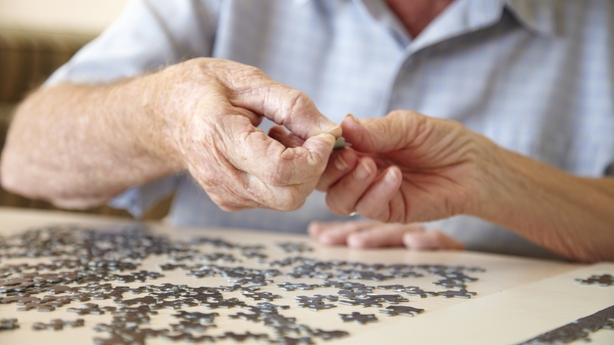 Tánaiste Micheál Martin earlier defended the Government's policy of not paying the private nursing home fees for medical card holders.
Speaking in the Dáil, he said it was never the State's policy to pay these fees and added it was never accepted that such older people were entitled to private care paid by the State.
He said the funds were "taxpayers' money" and added that the Government's policy has been "transparent over 30 years".
He was responding to People Before Profit TD Richard Boyd Barrett, who said that many older people were being forced into private care.
Mr Boyd Barrett asked where was the Government's "moral compass when it came to rights and entitlements?"
Government defends move to not refund disability payment
The Tánaiste also defended the decision by the Fianna Fáil and Green Government from 2007 to 2011 not to refund payments denied to people with disabilities who were in residential care.
Micheál Martin said it was the late Fianna Fáil minister Seamus Brennan who changed the policy to make these payments available to people.
However, the opposition pointed out that back payments were not paid out, despite strong legal advice at the time which found this position was indefensible.
Earlier this week, RTÉ Investigates revealed that the State denied up to 12,000 people their disability payment.
Documents seen by RTÉ Investigates show that the incoming 2011 government received an unequivocal warning about the risks surrounding the non-payment of disability allowance to people in institutional care.
Mr Martin said the decision of the Government of 2007 to 2011 was to "use the resources" to improve disability payments and the Oireachtas has to make decision which are not always palatable.
The Tánaiste said Government regularly gets memos on sensitive litigation cases.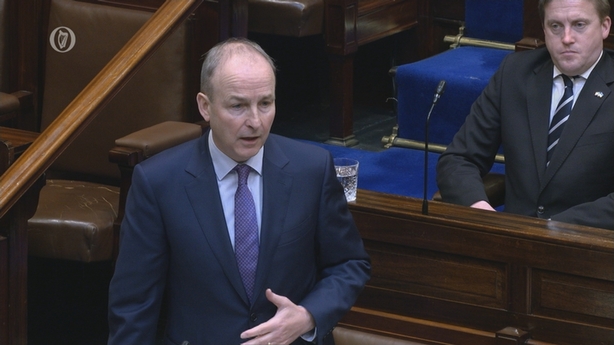 "Are we saying that the current taxpayer will have to consistently pay for historic mistakes?" Mr Martin said.
Up to 12,000 people, many of them with profound disabilities, were denied modest payments by a cold, callous State strategy, Sinn Féin's Pearse Doherty said.
He said it was the strategy of the Government between 2007 and 2011 to conceal from vulnerable citizens their entitlements.
Mr Martin was party to this decision and that Government did everything possible to make sure people did not find out about their entitlements, Mr Doherty said.
He accused that Government of preying on the vulnerability of these citizens.
Yesterday, the Taoiseach has said the State "does not have a leg to stand on" over a decision not to pay the Disabled Persons' Maintenance Allowance (DPMA) to vulnerable people in residential care, according to legal advice.
Leo Varadkar said this issue was a historic one that was resolved 15 years ago, but it would be looked at by the Government again now.
Additional reporting Mícheál Lehane