Teacher Enoch Burke has left Wilson's Hospital School in Multyfarnham after arriving there at 8.45am and standing outside the building.
Mr Burke was dismissed from his position last week.
He was dropped off by his father Seán and stood outside the school as classes got under way.
Mr Burke showed up at the school twice yesterday.
He was arrested under the Public Order Act, but returned to the school in the afternoon after his release.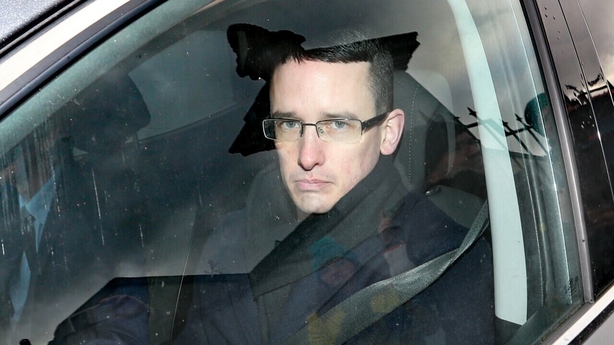 Mr Burke was previously jailed after failing to observe a court injunction banning him from attending the Westmeath school when he was suspended from work.
He was suspended from work on full pay last year pending the outcome of a disciplinary process, after a number of incidents stemming from a row over the addressing of a student.
Mr Burke voiced on several occasions his opposition to a request from the school's principal to address a child by their name and refer to them by the pronoun they.
Additional reporting PA