Gardaí investigating the discovery of human remains in a house in Mallow have found a positive match with the last registered owner of the property.
They used dental records from a local dentist who had treated Tim O'Sullivan over 20 years ago.
Investigators are now satisfied that the skeletal remains belong to Mr O'Sullivan.
The remains were found by county council workers in a bedroom last Friday as they cleared out the derelict terraced house on Beecher Street.
The cottage had been derelict and boarded up for a number of years.
Mr O'Sullivan had bought the single-storey terraced house on his returned from the UK in 1989.
Originally from Co Kerry, Mr O'Sullivan, who was born on 29 September 1939, was in his early 60s when he was last seen at the property on Beecher Street in the early 2000s.
Neighbours have described Mr O'Sullivan as living a reclusive life and suffering from mental health issues.
They told gardaí that when he had not been seen for some time they assumed he had returned either to the UK, where he had lived for many years, or he was receiving in-patient treatment at a local psychiatric hospital.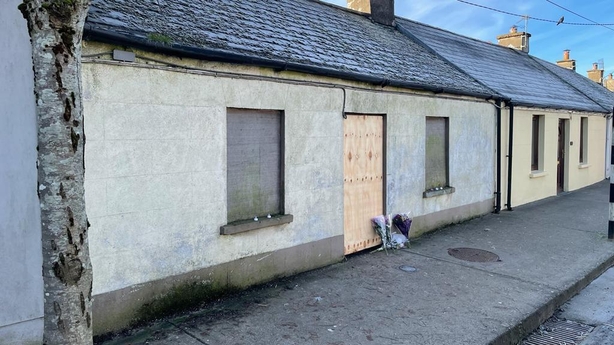 Mr O'Sullivan's remains were found in a bed in the house by two council workers last Friday when they went into the derelict property to begin a cleanout following a Compulsory Purchase Order notice.
Mr O'Sullivan's remains were removed to the mortuary at Cork University Hospital.
Assistant State Pathologist Dr Margaret Bolster carried out a post-mortem examination on Saturday confirming that Mr O'Sullivan had not died a violent death or been the victim of foul play.
It is understood that gardaí obtained a positive match for Mr O'Sullivan at a local dentist today.
A container of butter was found in the fridge with an expiry date of 2001, which has led investigators to believe that Mr O'Sullivan had been dead for over 20 years.
A file is now being prepared for the North Cork Coroner's Court later this year.