The Department of Foreign Affairs has confirmed that Ireland is working closely with France to help free Bernard Phelan, an Irish-French national, who was jailed in Iran in October.
Mr Phelan, a Paris-based tourism consultant, is being held in Vakilabad Prison in Mashhad city on multiple charges, including disseminating anti-regime propaganda and taking pictures of security services.
He has denied all the charges.
"The Department of Foreign Affairs is aware of the case and has been providing consular assistance in close coordination with France since the outset," a spokesperson for the department said.
"The case has also been raised directly with the Iranian authorities," they added, declining to comment on specifics.
Originally from Clonmel, Co Tipperary, Mr Phelan, 64, was travelling through Mashhad in the wake of recent protests against Iran's clerical government when he was arrested.
According to the Irish Times, he began a hunger strike at the start of the year.
His family has said they are concerned for the health of the tour operator who suffers from a heart condition, explaining that as well as refusing food he has also stopped taking his medication.
His sister, Caroline Masse-Phelan, has highlighted the cramped and cold conditions her brother has been forced to endure in Vakilabad Prison.
She believes he has been detained in a political dispute between Paris and Tehran and was "in the wrong place at the wrong time".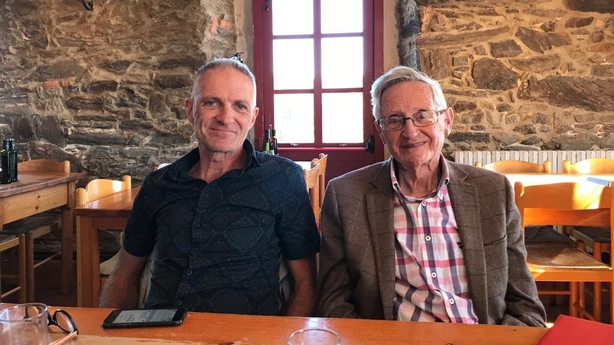 Earlier this week, the Iranian Embassy in Ireland warned that "there might be third-party adverse interests in publicising and politicising the case" of Mr Phelan.
In a statement on Wednesday, the Iranian Embassy warned against efforts "trying to derail [the case] from its judicial processes".
"There might also be certain political interests in abusing this case in the context of misinformation against Iran with a view to smear the image of the country," it said.
Mr Phelan is one of dozens of Western nationals held in Iran, described by activists as hostages innocent of any crime and detained at the behest of the powerful Revolutionary Guards to use as leverage against Western powers.
The individuals have been jailed against the backdrop of talks on reviving a 2015 deal on Iran's nuclear programme.
Nationals of all three European powers involved in the talks on the Iranian nuclear programme - Britain, France and Germany - are among the foreigners being held.
Iran has been rocked by a wave of anti-regime protests in recent months that have further strained ties between Tehran and the West and risk limiting the scope for diplomacy with the Islamic republic.
Almost a year ago, an Iranian court sentenced French national Benjamin Briere to eight years in prison on spying charges.
Tehran has insisted all the foreigners held are on the grounds of domestic law but has also expressed readiness for prisoner swaps.