Gardaí have renewed an appeal for information in relation to the murder of a Galway taxi driver 25 years ago today.
Eileen Costello O'Shaughnessy's killer has never been brought to justice.
Relatives, friends and colleagues of the mother-of-two gathered in Galway this morning to mark the anniversary of her death.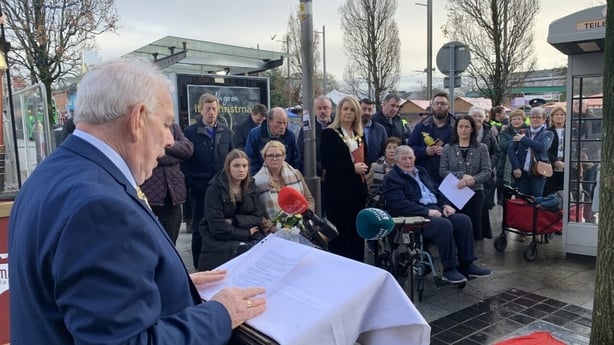 The murder of Ms Costello O'Shaughnessy numbed Galway and its hinterland in the weeks before Christmas 1997.
Family members subsequently spoke of how she was always aware of the risks she faced, as one of only a handful of female taxi drivers in the city at the time.
She would not pick up a fare she did not like the look of and was keenly aware of the need to be vigilant to the risk of robbery or assault
Throughout the day, there was nothing to suggest anything was amiss. The Corofin native met a colleague for coffee in the afternoon and visited her mother.
CCTV footage captured her entering Supermac's on Eyre Square shortly after 6pm. Several witnesses saw her in and around the adjacent taxi rank throughout the evening.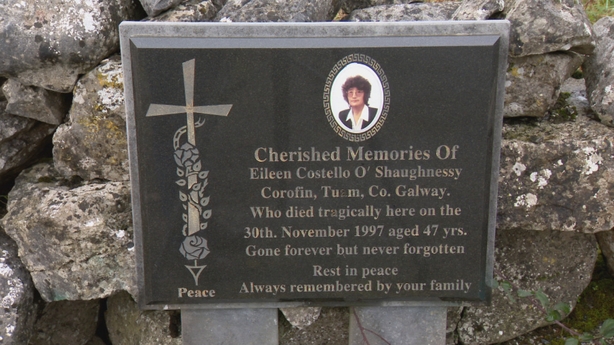 By 8pm, when she was nearing the end of her shift, her car was seen on the Tuam road.
Minutes later she radioed the Galway Taxis base to inform the dispatcher that she was on her way towards Baile Chláir (Claregalway) with a fare. It was to be the last contact she made.
Subsequent efforts to reach her on the radio system were unsuccessful. Concern grew when she failed to clock out and hand over the taxi she was driving later that night.
As those fears escalated further, taxi operators took to the roads in search of their colleague.
Just before 12am, they found the silver taxi at the site of the Lydon House bakery, on the northern suburbs of the city. The interior of the vehicle was blood stained, but there was no sign of Ms Costello O'Shaughnessy.
Sometime between 8pm and 9pm, she was brutally assaulted and her body was left on a remote lane off the old N17 between Galway and Tuam.
Gardaí immediately launched a full-scale murder inquiry, with a team of 50 investigators assigned to the case. In the days and weeks that followed, family members, colleagues, friends and passengers she had interacted with were all interviewed, some for protracted periods.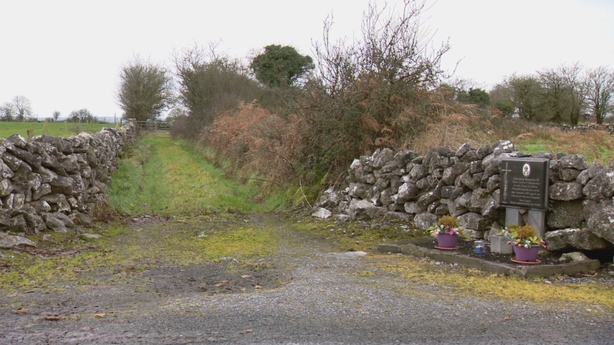 Detectives carried out hundreds of interviews, locally, nationally and internationally. But no murder weapon was ever recovered and Ms Costello O'Shaughnessy's killer was never caught.
In the 25 years since, parts of the puzzle have remained frustratingly elusive.
The Silver Toyota Carina was seen on the N17, heading back towards Galway at 8.45pm on the night of 30 November 1997. It was being driven by a man with a beard, who has never been identified.
Neither has a woman spotted close to the lane some 15 minutes earlier. She was said to be in a "distracted state".
At 9pm, a man of between 5'9" and 5'11" in height was seen jumping from a wall near the location where the taxi was found. His identity remains undetermined.
The occupants of a red car, that reversed up the lane in the early hours of Monday 1 December, never came forward to answer appeals for assistance.
Amid the theories, speculation, rumours and though processes that developed in the months and years after the killing, there are some certainties too. Chief among them is that, in this instance, time has not healed all wounds.
Ms Costello O'Shaughnessy left two grown-up children behind. Her ex-husband, brothers and mother also had to deal with her loss and try to move forward, as the events of 30 November 1997 maintained an unflinching grip on their lives.
That hold is clear to see in the eyes of both Martin and PJ Costello, Ms Costello O'Shaughnessy's brothers. The former still living close to the old homeplace in Corofin, the latter on the other side of the ocean in Canada.
This week they spoke of the yearning they have for justice to be done.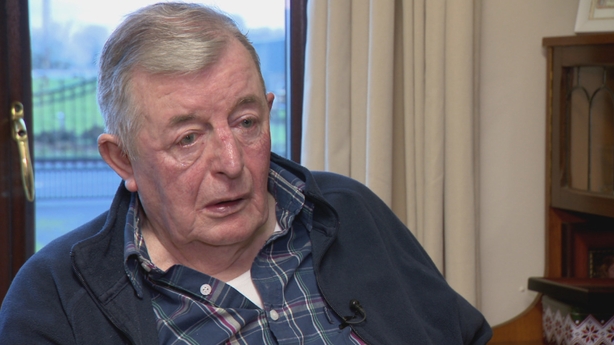 However, they are mindful too, as the years go by, memories fade, people die, chances diminish.
"I'd be still hoping that something might happen, that they might still get someone for it, but I'd say after 25 years now, this is the last throw of the dice," said Martin Costello.
He remembers his sister as "all out for the craic, mad for dancing and mad for card playing, she liked the bit of fun all the time".
"We don't know what was at the back of it at all but that's a murder that should have been solved."
On a Zoom call from Canada, there are similar sentiments from PJ Costello.
"We never came up with a motive or any concrete idea, so it would be comforting to find a solution and bring the search to an end," he said.
"I mean closure is bandied about as a term. I don't think we'll ever have that, but it would certainly make it easier to carry on, knowing who did it."
He remembers a "plucky" woman who had her whole life ahead of her, before that future was snatched away.
PJ shares his brother's view that with every passing year, the prospects of uncovering the truth of what happened slip a little further. But hope remains.
"There are almost certainly a number of people out there who know that truth. They may be afraid to come forward or they may be protecting a close relative. But I would urge anyone who knows something to come forward, anonymously," he said.
"The pain will never go away. It will always be there, but someone has the power to ease that pain we've felt for so long."
As her former colleagues prepared to unveil a new plaque in her memory today, gardaí said their investigation into the killing remains active.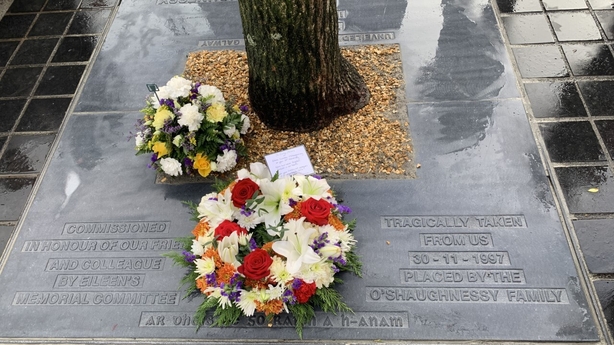 They are hopeful someone somewhere may break a silence that has spanned a quarter of a century and help to solve this murder mystery.