The National Library of Ireland has acquired the personal papers of the renowned HIV/AIDS activist and former priest Bernárd Lynch.
Born in Ennis, Co Clare, Mr Lynch was working as a Catholic priest in New York in the 1980s as the AIDS epidemic took hold.
He rose to prominence working directly with those dying from the virus.
His appearance on the Late Late Show in 1987, speaking out for gay men who had been shunned by their families and by the Church, reverberated.
We need your consent to load this rte-player contentWe use rte-player to manage extra content that can set cookies on your device and collect data about your activity. Please review their details and accept them to load the content.Manage Preferences
Speaking today in Ireland, reflecting back on that time, he said he never set out to be controversial.
"I happened to fall out of my closet because my closest priest friends were dying of AIDS and they were abandoned by their church, by their diocese."
For those watching on, struggling with their own sexuality at the time, he was a shining light.
Ursula Halligan, former broadcaster and now a member of We Are Church Ireland, remembers the night of the Late Late Show appearance.
"I was sitting on the sofa, between my parents and this man came on, wearing a collar, speaking with such compassion and care about gay men dying of AIDS in New York and it was at a time when these men were pariahs, and it moved me so much."
Bernárd Lynch went on to become a prominent campaigner.
Today his archive was donated to the National Library of Ireland.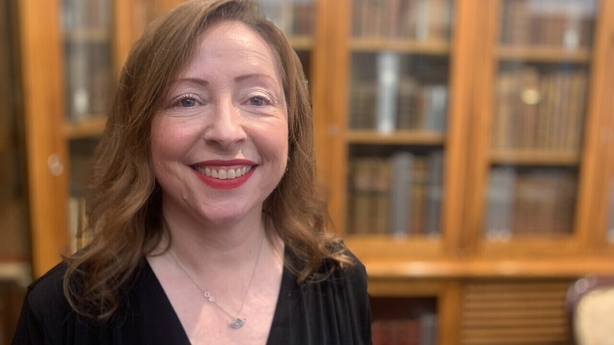 Katherine McSharry, Acting Director of the National Library of Ireland, said: "For someone to have been so brave, so engaged with the community and so willing to speak out, it's a real powerful testament to Bernárd Lynch as a person and it's extraordinary to have that record here."