The Director of the National Cancer Registry has said better treatments and early detection means more people are surviving invasive cancer diagnoses.
Professor Deirdre Murray said a large number of people have had additional years added to their life because of new treatments.
However, she said people born in poorer areas tend to have less positive outcome.
The number of cancer survivors in Ireland has increased by more than 50% compared to a decade ago, according to new figures from the National Cancer Registry's 2022 Annual Statistical Report.
For the first time, the number of patients living after an invasive cancer diagnosis has exceeded 200,000 - that is equivalent to one in 24 people.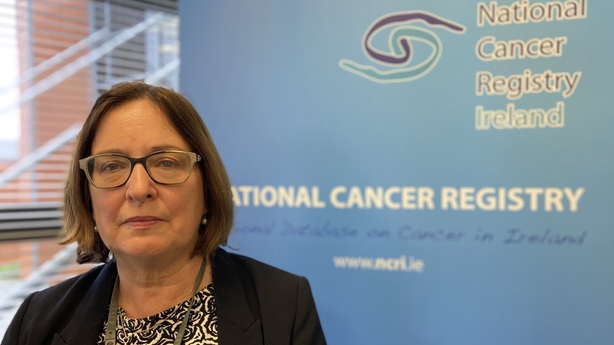 Speaking on RTÉ's Morning Ireland, Prof Murray explained that invasive cancers are those that have the potential to travel outside the part of the body it originates in.
She said lung cancer is still by far the biggest killer.
The Covid-19 pandemic has had an impact on cancer, she said, and there have been reductions in cancer types.
This highlights the need for everyone to attend screening services, Prof Murray said.
She said 2021 figures are now being examined and it remains to be seen whether there has been an increase in patients diagnosed with later stage cancers.