Well-known employment solicitor Richard Grogan has died after a short illness.
Mr Grogan, 65, specialised in employment law and became known for his short videos on TikTok offering advice to young people and usually ending with his catchphrase: "That's the law and that's a fact".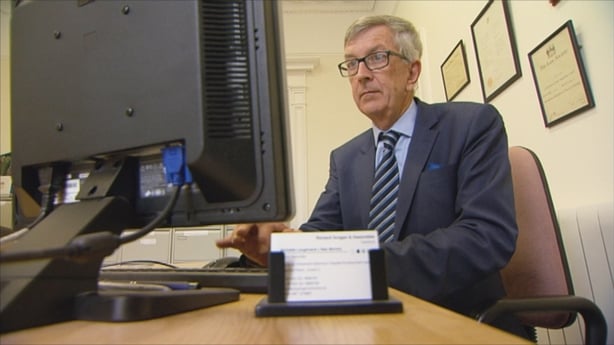 The Law Society of Ireland said in a tweet this morning that it was "deeply saddened" to hear of his death.
It described him as a tireless advocate both in proceedings and in the public arena, and it said it would miss his energy, humour and deep commitment to the profession.
Fellow solicitor Stuart Gilhooly said Mr Grogan's work in making employment law accessible to the consumer in the most simple terms would never be forgotten.
Mr Grogan qualified as a solicitor in 1979 and set up his own firm, Richard Grogan and Associates, in Dublin in 2009.
He was a member of the Employment Law Association of Ireland, the Dublin Solicitors Bar Association and was on the Employment and Equality Committee of the Law Society.
He also appeared regularly on radio and television and wrote a regular column for the Irish Independent.
Mr Grogan studied Law at UCD before qualifying as a solicitor.