The Government is examining options for an inquiry into schools run by the Spiritan order, with almost 80 members of the order now the subject of abuse allegations.
At a news conference today, the congregation offered a public apology to all those who suffered abuse.
Many of the allegations centre around Blackrock College in Dublin.
Independent experts have been appointed to engage with survivors of historical abuse at Spiritan-run schools and institutions.
Meanwhile, survivors have been urged to come forward to tell their story.
Gardaí are appealing for anyone who wishes to report a crime relating to Spiritan schools and the Spritan order to contact them.
In a statement this evening, gardaí say they are "fully aware of the profound impact on the lives of those who were the victims of or witnessed sexual, physical and emotional abuse," adding that they will deal with any matters reported in a sensitive manner and will, where possible, progress matters through investigation.
The statement added that referrals in respect of abuse allegations relating to Spiritan schools and the Spiritan order have been previously received through this system.
We need your consent to load this rte-player contentWe use rte-player to manage extra content that can set cookies on your device and collect data about your activity. Please review their details and accept them to load the content.Manage Preferences
Independent experts have been appointed to engage with victims and survivors of historical abuse at schools and institutions run by the Spiritan congregation, formerly the Holy Ghost Fathers.
Fr Martin Kelly, on behalf of the Spiritan congregation, offered a public apology to all victims and survivors who were abused.
"On behalf of the Spiritan Congregation in Ireland, I want to express my deepest and most sincere sorrow to every person who was abused by a member of the Spiritans, or by a staff member, in any of our schools," Fr Kelly told a press conference at the RDS in Dublin.
"I sincerely apologise for this. What was done to you as innocent children was cruel and indefensible. We, as Spiritans, are ashamed."
Separately, Taoiseach Micheál Martin told the Dáil that the Government is considering the most effective way to hold an inquiry into abuse at Spiritan-run schools.
Labour Party leader Ivana Bacik told TDs that "news is breaking about a person against whom serious allegations of abuse have been made" and who "is living on the grounds of Blackrock College".
She said that she has been given the name. The Taoiseach said any information must be referred to gardaí.
It emerged last week in an RTÉ Radio Documentary on One programme that the religious order had paid €5m in settlements towards abuse and support services since 2004.
The announcement of an independent group to engage with survivors of historical abuse comes after meetings with a group of past pupils of Dublin's prestigious Blackrock College last year.
The group that initiated the process and worked with the Spiritans comprised of Corry McMahon, Louis Hoffman, Philip Feddis and John Coulter.
On the back of the meetings with past pupils, a pilot restorative justice programme was set up.
The Spiritans said the pilot programme revealed "further histories of abuse in our schools and the horrifying impact this has had on some of our past pupils and their families".
Fr Martin Kelly said: "We acknowledge that its effects have lasted a lifetime, with many still struggling to cope with it.
"This abuse took many forms: physical, sexual, emotional and spiritual. It was committed by members of the Irish Spiritans and lay staff in its schools."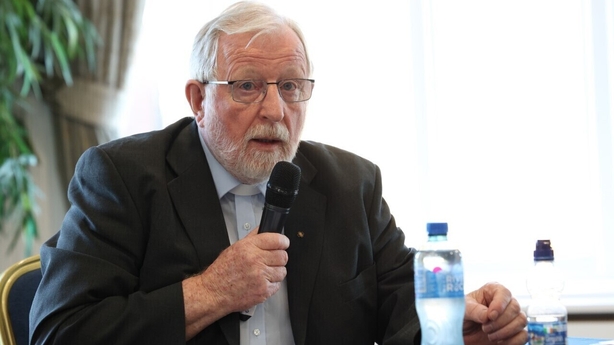 Speaking later on RTÉ News at One, Fr Kelly said the number of people who have come forward with allegations of abuse has risen further, and that a total of 78 members have now had allegations made against them - four of them are still alive.
Fr Kelly said the number of people who have come forward had risen further than 233, however he could not quote the exact number.
He said that "to the best of his knowledge", a total of 78 members of the order have now had allegations of abuse made against them, adding that this number is inclusive of order members working across various schools and campuses.
Four of those 78 are still alive, he said, adding that one of them was "a clear case of mistaken identity", another was before the courts at the moment, and that the other two were "very advanced in age" and of no risk to anyone else.
We need your consent to load this rte-player contentWe use rte-player to manage extra content that can set cookies on your device and collect data about your activity. Please review their details and accept them to load the content.Manage Preferences
Thirty-eight people posted reports of abuse on a dedicated Facebook page over an eight-week period.
Of these, it was noted that 25 men from the class of 1979 had posted stories of abuse, which amounted to 21% of that class.
Mr McMahon said he was abused when he was 12 and took part in restorative justice. He became emotional describing how he had lost his faith.
"When the meeting was over, the next day I really had a sense that the balance of power had changed and that I had got the 12-year-old boy back on side," he said.
"The world is very different for me now."
He said "internally it has changed" and he will be forever grateful to everyone he has worked with.
The group said that the outcome "while long overdue is welcome, and the culmination of more than a decade of work towards getting an institution to acknowledge its failings".
The independent process will be led by the Chair of the European Forum for Restorative Justice's (EFRJ) Board Tim Chapman, who the group believes has the requisite skills and experience.
"Today represents public acknowledgement of the scale of the wrongs but also the start of a process that can, we believe, help victims to find succor and hope where it has been absent for too long," the group said.
The statement also said that in the course of the discussions of the last few years the Spiritans and the Spiritan Provincial Safeguarding Office (SSO) were made aware that there were many who suffered sexual, physical, emotional and spiritual abuse by Spiritans, and/or lay staff, who had not yet come forward.
The participants in the pilot programme were primarily, but not exclusively, pupils of Willow Park and/or Blackrock College in the 1970s and 1980s.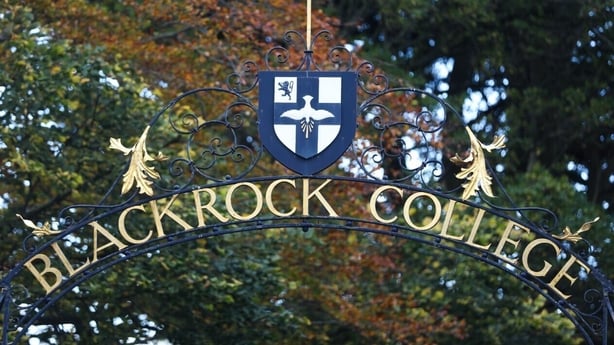 The pilot programme provided significant new information regarding the prevalence and harrowing nature of the incidents of the abuse of pupils of Blackrock College and Willow Park School.
Mr Chapman said the men who have taken part in the programme so far have shown "incredible honestly and incredible courage", and described them as heroes.
He said he has met 19 former students of Blackrock or Willow Park and outlined how the process has worked, saying many of those involved wanted to go back to where the abuse happened.
"The nature of the abuse is depressingly similar but the impact is unique to the individuals", he said.
"They remember it as if it was yesterday, and they're talking about things that happened 40 years ago."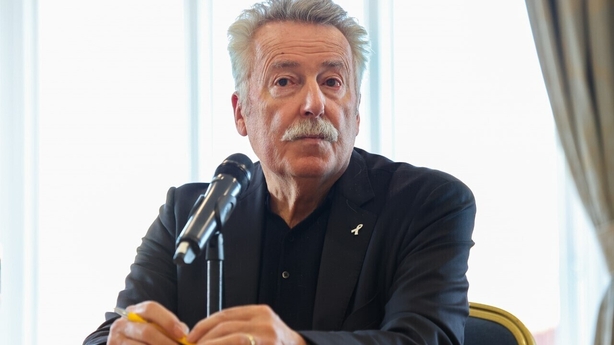 Mr Chapman said on the surface they may be very successful people but are "still carrying a very hurt 12-year-old child inside".
He said the Spiritans have responded with great compassion and great commitment and listened.
Each of the facilitators of the Restorative Justice Process will be independent of the Spiritan Congregation and will engage directly and individually with survivors and representatives of the Spiritans.
Through the pilot programme, the Spiritans said they are "now more aware" that there are many people who suffered abuse by Spiritans and lay staff, at all Spiritan schools, who have not come forward to report their abuse.
Given the learnings of the pilot programme, the Spiritans have said they wish to expand the restorative justice process to further facilitate any and all individuals abused by Spiritans or lay staff.
Victims from Spiritan schools are being encouraged to come forward and recount their experiences.
As part of the process, the Spiritans will meet participants in person and/or issue a personal apology where requested.
---
Listen back
Doc on One - Blackrock Boys
---
The Spiritans said they will continue to fund independent counselling services for those who have suffered abuse and will expand the services as necessary.
All other forms of support continue to be available to the survivors of abuse whether they are participants of the restorative justice processes or come directly to the Spiritan Safeguarding Office.
In response to questions from reporters, Fr Kelly said he would support a public inquiry into the abuse.
He said "all our communities" apply rigorous standards for child safeguarding as laid down by the Child and Family Agency (Tusla), the Department of Education and Skills, the Catholic Church in Ireland, and the congregation's own policy.
Fr Kelly said the congregation always cooperate with the statutory authorities in their investigation of any reports of abuse that it receives.
"I would ask anyone who wants to engage with this programme to contact the The Restorative Justice Facilitator, Mr Tim Chapman," he said.
Fr Kelly concluded that his sincere hope was that anybody who had been abused while in their care would ask for and receive the help they need.
'Sickening abuse' - Martin
Taoiseach Micheál Martin told the Dáil this afternoon that the nature of the abuse revealed was "absolutely sickening and shocking".
He said some previous inquiries had been more effective than others and it may be necessary in this instance to have a bespoke type of inquiry.
Mr Martin said the Oireachtas would be consulted.
He was responding to Social Democrats co-leader Catherine Murphy, who said a culture of Omerta ensured a dark chapter remained shrouded in secrecy.
She said there must be a public inquiry into what went wrong.
Additional reporting Dyane Connor, PA
---
For the purpose of reporting to An Garda Síochána, the following options are available: By emailing GNPSB_SCMU@garda.ie; By phoning the Sexual Crime Management Unit on 01-6663430 or 01-6663435; By phoning the 24/7 confidential and free Garda Child Sexual Abuse Reporting Line on 1800 555 222.