The projected economic benefit if Ireland was to co-host the European football championship in 2028 would be €361 million, according to the Government Chief Whip.
The Cabinet this morning signed-off on a bid for Ireland to be a joint host of Euro 2028.
Speaking to RTÉ's Drivetime, Jack Chambers said that there has been "a very extensive cost benefit analysis and objective scrutiny" of the proposal.
He added that this cost-benefit analysis sets out that the projected cost, including all contingencies and inflation out to 2028, would be up to €135 million.
"It's a very strong return on investment," he said.
The football associations of Ireland, England, Scotland, Wales and Northern Ireland will now submit a preliminary proposal to UEFA tomorrow.
A more detailed plan needs to be finalised by April, with UEFA taking a decision in September.
Turkey is the only other rival to host Euro 2028.
If successful, the Aviva Stadium and Croke Park would potentially share seven games, with 120,000 fans expected to travel to Ireland for the tournament.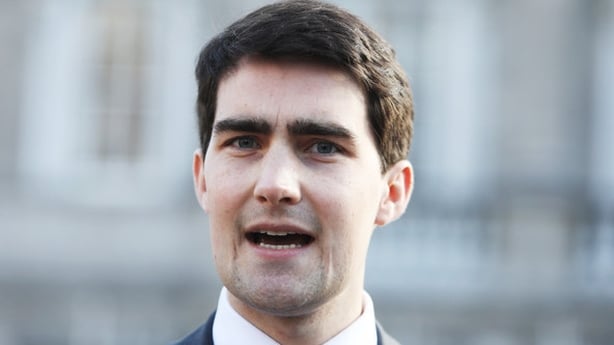 There is no hosting fee, but host nations have to pay to upgrade venues - and it is likely that Croke Park would require a refurbishment to comply with UEFA rules.
The proposal was taken to Cabinet this morning by Minister of Sport Catherine Martin and Mr Chambers.
This investment includes capital upgrades to the Aviva Stadium and Croke Park.
Minor works would be required at the Aviva Stadium, but more extensive works would be carried out at Croke Park.
Mr Chambers added that these are the only two venues in the Republic of Ireland that meet the criteria set by UEFA.
There is potential for 2,600 jobs to be created, he added.