"The women of Ireland can no longer put their trust in the CervicalCheck programme."
With those words, outside the High Court in April 2018, Vicky Phelan became the national voice for the more than 200 women affected by the CervicalCheck screening controversy.
She had just been awarded €2.5 million in a High Court settlement against a US laboratory over a smear test taken in 2011, which had been incorrectly reported to her as having no abnormalities.
In 2014, Ms Phelan was diagnosed with cervical cancer and was given the all-clear after treatment.
Later, she was informed of the 2011 incorrect results. And it was then she asked the crucial question: "How many more women like me?"
When it was revealed how many there were, some of them with terminal diagnoses like her, she said she couldn't believe it.
In waiving her anonymity, the Limerick woman became a founding member of the 221+ CervicalCheck Patient Support Group.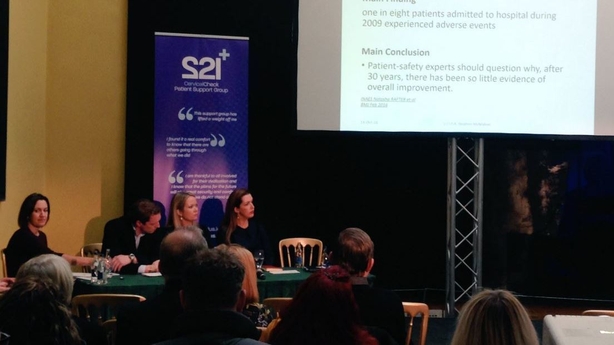 She did all this after a 2017 diagnosis; the mother of two had been told she now had an incurable Stage 4 cancer and was given six months to a year to live.
Vicky continued to have treatment, travelling to the US last year to participate in an immunotherapy drug trial.
She campaigned for better healthcare for women; for a full investigation into what happened at CervicalCheck; for sanctions against non-disclosure; for access to the drug Pembrolizumab to treat cervical cancer and most recently, for the Dying with Dignity Bill.
She demanded answers, she met with the Taoiseach and spoke regularly with senior politicians; she wanted action over the cervical screening scandal and wanted accountability for those mistakes made.
It led to an ongoing review of the screening process.
Dr Gabriel Scally, the health expert who investigated the CervicalCheck screening programme, paid tribute to her "extraordinary determination" in not wanting to be silenced in her court case.
Despite the scandal, she continued to encourage women to go for their smear tests.
Her courage and determination were lauded; in July 2018, she was conferred an honorary doctorate at the University of Limerick; she was a graduate and former employee.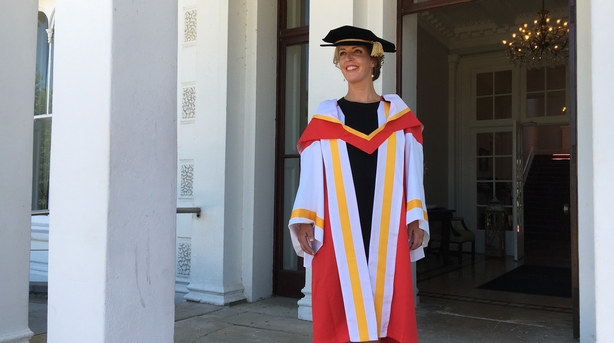 Honouring her for being an advocate for women's health, the university described her as "erudite, articulate and forthright" in her campaign to improve women's healthcare.
She spent months in the United States last year having treatment but returned home to start palliative chemotherapy, after a scan showed her to have several new tumours.
Vicky used social media to connect with thousands of well wishers; she updated them on her progress with treatment and shared pictures of her family and the favourite things she liked to do.
We need your consent to load this rte-player contentWe use rte-player to manage extra content that can set cookies on your device and collect data about your activity. Please review their details and accept them to load the content.Manage Preferences
Hundreds of comments from well wishers kept her going; when she came home to Ireland for a summer break last year, she thanked her followers on Instagram:
"I would like to thank all of you for keeping me going over the last few weeks when coming home seemed so far away at times".
Vicky Phelan became a household name under the most unfortunate and tragic circumstances; but her campaigning will be remembered as one of the most moving in Irish medical history.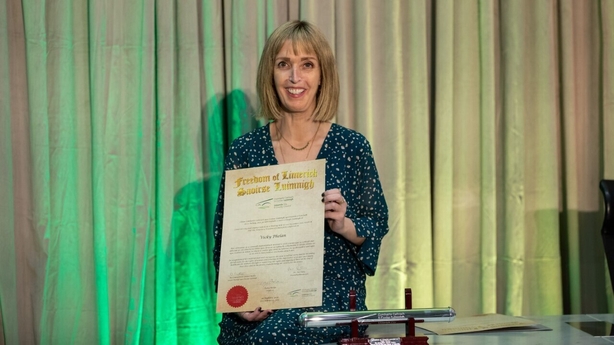 She was honoured with the Freedom of Limerick in February, something she said meant a lot to her.
The Mayor of Limerick said Vicky was honoured for her work in "uncovering the CervicalCheck scandal and her tireless support of other women who have been affected and are fighting for justice".
In March, she confirmed that she had to pull out of a journey to Croagh Patrick in Co Mayo to take part in the 'Climb with Charlie', with Charlie Bird who was diagnosed with Motor Neurone Disease, as she was not well enough.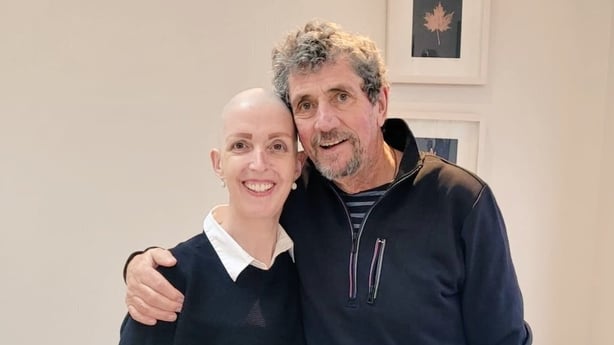 Writing on Facebook at the time, she said she needed to focus on spending time with her family and friends as unfortunately her condition had become unpredictable and was impacting more and more on her everyday life.
Today, Charlie Bird said his "hero is gone" and his "heart is broken".

My heart is broken just hearing about the passing of Vicky Phelan .
Over the past year she gave me great support to keep fighting my terminal illness.
This whole country should be in mourning at the passing of this remarkable human being. My heart is broken. My hero is gone.

— Charlie Bird (@charliebird49) November 14, 2022
In her bestselling memoir, Overcoming, written in 2019, she wrote openly and honestly about her battle to stay alive and to spend as much time with her children Amelia, who is now aged 17, and Darragh, aged 11.
The book won the Irish Book of the year. The judges said it was "an inspiring story of rare resilience and power".
Vicky Phelan was hailed as a "powerful advocate for Irish women" by chair Maria Dickenson of the An Post Irish Book Awards.
In an extract from her memoir, these are her own poignant words:
"My dying wish will be for the women of Ireland, that because of what has happened in this past year, maybe my last year on Earth, they will be able to trust that their lives are in safe hands.
"That they will be minded and cared for at their most vulnerable, and that everything will be done to give them the lives they deserve, the time they deserve, with the people they love and who love them, and who need them in the world.
"There will be others who continue this fight without me when I am gone; because we are all in this together at the end of the day.
"We all come from that same place - from a mother's womb.
"This is everybody's story."