With the clocks going back in the early hours of tomorrow morning, the debate is once again under way as to whether we should continue the practice of adjusting our timepieces every spring and autumn, or leave time as it is.
At the moment an EU-wide consultation process is still going on to decide if all countries in the union should abandon the system of moving clocks back and forward every year.
However, the Irish Government, for one, has expressed concerns about making any change to the current regime.
Discussions between members of the European Union are happening via the Transport, Telecommunications and Energy Council and have yet to be finalised.
"Ireland's position," a Department of Justice spokesman said, "along with a number of other member states, has reflected concern that the proposal could reduce synchronicity and result in a 'patchwork' of time zones across the EU, thereby causing unnecessary confusion in the Single Market."
There is also worry about the fact that the UK, now out of the EU, would continue to change the clocks twice a year so that, for much of the time at least, there could be two different time zones on the island of Ireland.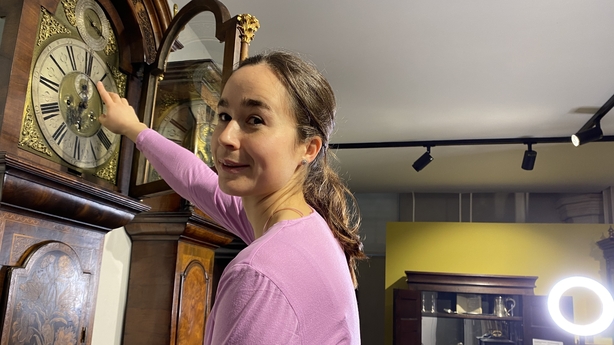 There have been calls from some quarters for the clock-adjusting system to be scrapped, with Fine Gael senator Tim Lombard saying that, in light of the energy crisis, it would save money if summertime remained in place year-round.
"We're dealing with a scenario that was put in place in 1918," he told RTÉ News.
"The world has moved on, I think we need to look at this logically and fairly, we're looking at issues regarding quality of life, having more time in the evening with sunlight with you.
"Economically it would benefit actual society itself. Also, there's a huge issue here regarding energy efficiency," he added
"If we were to stick with the current timeline we're going to have a scenario where we would save up to €400 per household, which is a huge issue when you look at the energy issue we have at the moment."
---
Read more: Everything you need to know about the clocks changing
---
Senator Lombard said he has written to the relevant departments and committees calling for change - or non-change to summertime.
"I think it's time now that we call time on this out-dated practice," he said.
One concern sometimes raised about remaining in 'summertime' all year long, is the effect this would have on children going to school in the mornings, when it would be dark later.
"Society has changed, infrastructure has changed, we now have public lighting, we now have really good transportation links. I don't think there would be a major issue with the actual safety of our kids going to school.
"We are in a different scenario now than we were in the 1980s when this was first mooted for change," Senator Lombard said.
However, there are those who feel there would be limited benefit to transforming the current system.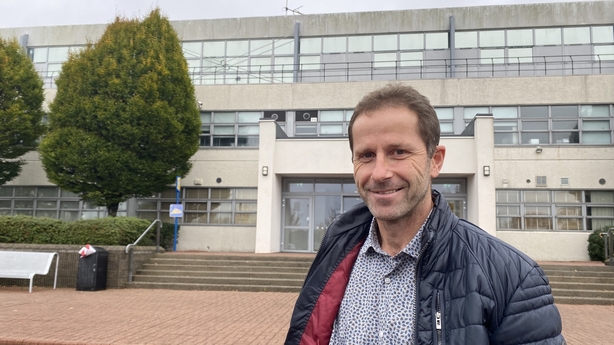 Colm Tynan, a Lecturer in Sustainable Energy Engineering at South East Technological University, says any benefits, energy-wise, would be limited.
"The gain will be small and will decrease as we move into winter as it will get darker every evening, even if we don't put the clocks back," he said.
"I'm not so sure it will make much difference, our homes are responsible for about one-third of all electrical consumption but lighting is only responsible for about 15% of this, or about 5% of total electrical demand.
"It might make a small saving in November but once we move into December and January we will still have to turn on the lights shortly after 5pm," he said,
A "better solution" to energy-saving would be not to switch on "power-hungry" electrical appliances such as tumble-dryers, washing machines, dishwashers and electric showers between 5 and 7pm, he said.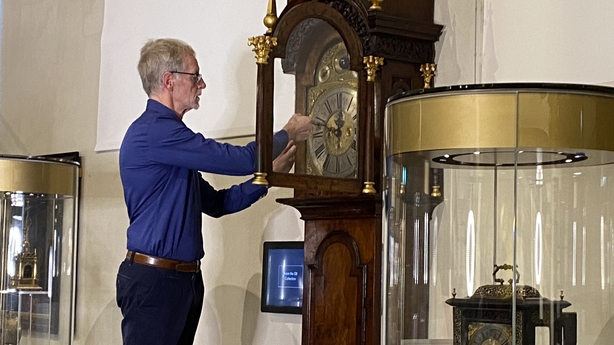 One place where altering the practice would have a major effect is the Irish Museum of Time in Waterford, where twice-yearly they must adjust over 400 clocks and timepieces to reflect the change.
"It's certainly one of our busiest days," museum director Eamonn McEneaney explains.
"In the earlier part of the year we just move the clocks forward but here we have to go back 11 hours because they're all antique clocks and we don't want to damage the mechanism. The ones that chime, then, we have to wait until they chime, to move them on, so it's a long process."
And does he favour the clocks going back or would he like to see that process stopped?
"I think it should be stopped, really, in the sense that at least our biological clocks are now in time with sun-time which is good and I suppose a lot of people will have problems now with getting up early in the morning… Perhaps if it was left the same it would be better, although I don't know if that's possible any more with the UK not being part of the European Union and probably won't change if the European Union does."