RTÉ, Virgin Media and the Broadcasting Association of Ireland will be called before an Oireachtas committee to discuss the process around editorial independence.
This follows a meeting of the Oireachtas Committee on Tourism, Culture, Arts, Sport and Media today.
It had discussed whether to call the RTÉ Director General Dee Forbes to answer questions on the decision to drop a radio interview with former minister Shane Ross about his new book on Sinn Féin leader Mary Lou McDonald.
The committee agreed on the move at a meeting this afternoon after initially failing to reach consensus.
It is understood that Sinn Féin members objected to a proposal to call Ms Forbes to discuss the editorial decision and the wider issue of censorship.
Fianna Fáil and Fine Gael were in favour.
A later meeting agreed to invite RTÉ and other broadcasters to discuss a variety of issues.
The matter was raised in the Dáil yesterday by Taoiseach Micheál Martin, who said RTÉ had questions to answer.
Both RTÉ and Sinn Féin have rejected Mr Martin's assertion that the party was offered a copy of the pre-recorded interview with the former minister.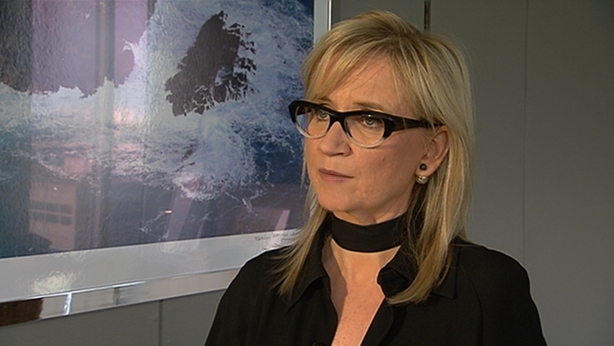 Last week, RTÉ Radio decided not to air an interview with the former transport minister about his biography on Ms McDonald, which had been recorded for the Today with Claire Byrne radio programme.
In his Sunday Independent column, Mr Ross wrote: "RTÉ shocked everyone involved - informing the book's publicity agent that the sanitised interview had been pulled. Asked why, they did not offer legal grounds, but instead cited the utterly vague 'editorial guidelines'."
In a statement, RTÉ said: "Broadcasters have editorial independence to decide what they cover and broadcast. That is a principle the BAI acknowledge.
"With many competing stories and items each day, it is not unusual for a pre-recorded interview not to be broadcast.
"In this instance, the decision not to broadcast was an editorial decision and was not influenced by any legal issues.
"RTÉ can also confirm that no one was given access to the recorded interview."