Minister for Foreign Affairs and Defence Simon Coveney has paid tribute to a 23-year-old man from Co Meath who was killed in action while fighting for the Ukrainian Armed Forces.
Rory Mason, a native of Dunboyne, was killed last Wednesday, while serving in the International Legion for the Defence of Ukraine in the Kharkiv region.
Mr Coveney described Mr Mason as an extraordinarily brave and principled young man.
In a statement, his father said Rory had an inability to turn the other way in the face of injustice.
Mr Coveney said he spoke with Mr Mason's father this morning and he said the family have asked for privacy.
Mr Coveney was speaking in Ballybofey in Donegal at the annual conference of Permanent Defence Force Other Ranks Representative Association (PDFORRA).
Separately, Taoiseach Micheál Martin said it was a "very sad situation".
"The Mason family has asked for privacy and I want to respect that. Our thoughts and prayers are with the family right now," Mr Martin said.
"I'm reluctant to make commentary in the context of his passing that would in any way be perceived as a judgement or whatever - people make individual decisions in their lives, with the best of reasons.
"We have advised people not to go to Ukraine. We continue with that advice. I believe that people who are not, in any shape or form, trained military or have no military experience, in my view, should not get involved in the war."
Green Party leader Eamon Ryan said that the thoughts are "with the family and their terrible loss".
"I wouldn't advise that anyone travel to Ukraine at the moment. It is a country at war and it is a very dangerous place," said Tánaiste Leo Varadkar.
"But I do respect the fact that some people will make that decision. And I would like to extend my condolences to Rory Mason's family, to his friends and also to the wider community in Dunboyne who are very shocked at the news today.
"I think that war should never happen, but sometimes people choose to fight and anyone, I think, on the Ukrainian side of this war is fighting the good fight. We shouldn't forget that."
---
Dunboyne in shock over Rory Mason's death
Dunboyne is a town still very much coming to terms with the news that one of their own - 23-year-old Rory Mason - has been killed in the war in Ukraine.
Many expressed shock at the news - but also admiration for his willingness to going out to fight on behalf of the Ukrainian people.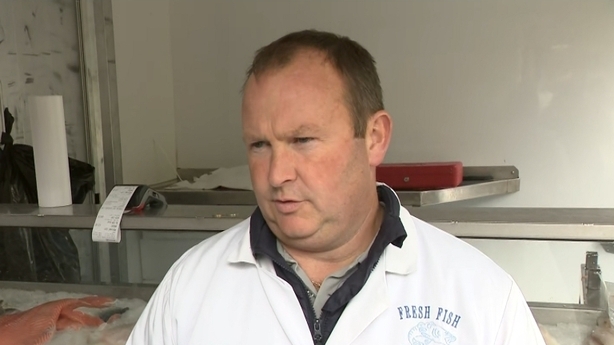 "It's a very sad time now for the family and for the village," said one local fishmonger. "He was such a brave man to go the whole way from here out there to fight. There's not many will do it, but then again that's what he wanted to do."
His local secondary school was St Peter's College and they have expressed their shock at his untimely death and offered their deepest sympathies to his family.
A teacher with the school, described the former student as a lovely person.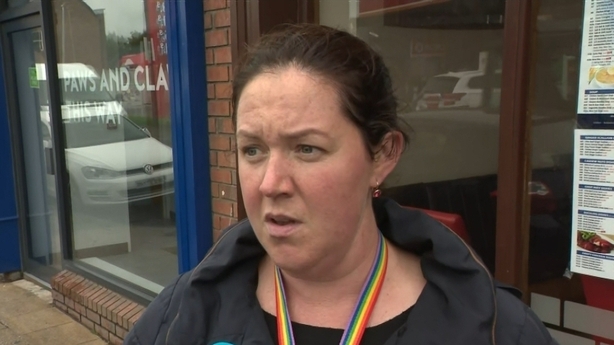 "He was a student there and like a lovely chap and it's very sad...We're very upset this morning hearing it. I get goosebumps thinking about it and because of how sad things are in Ukraine, I mean the poor family now having to deal with that and trying to get him home...it's very sad."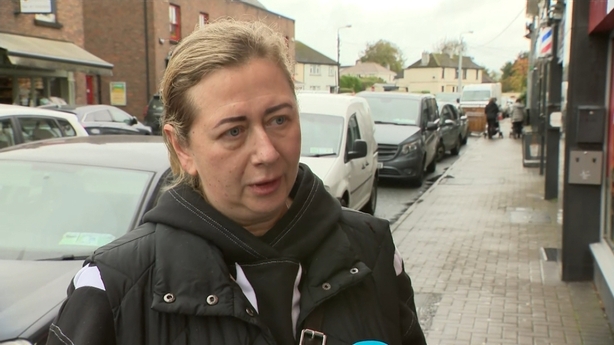 A member of the local Ukrainian community also expressed her sadness at the news.
"He is nothing to do with this war," said Julia.
"I'm sorry to say that it's a very silly war. But his heart told him to go and help our people and I can't express my condolences and sympathy to his family and the whole country. And thank him and we will remember him forever."
Julia said she had lived in Ireland for over two decades and her mother had come to live with her in March when the war began. She said her city of Kyrvyi Rih was still under daily bombardment.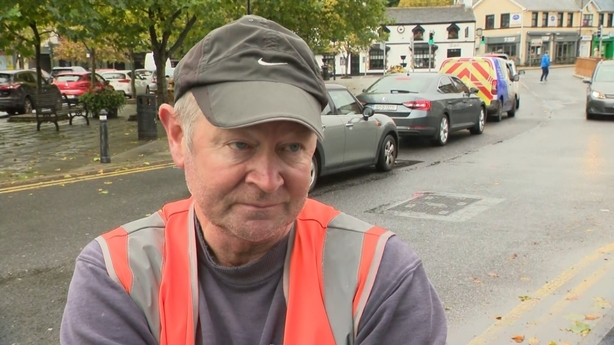 Another local resident described the news as terrible: "That war in Ukraine it shouldn't be happening anyway but for an Irish man to be killed over there...it's not good news."
Reporting: Joan O'Sullivan, Paul Cunningham