Minister for Transport Eamon Ryan has welcomed the publication of a new OECD report commissioned by the Climate Change Advisory Council that calls for a reallocation of road space and the promotion of on-demand shared services, such as 'dial-a-ride' shuttle buses or rental bikes and e-bikes.
Minister Ryan said the report both supports and challenges the Government's transport policy ambitions.
The report highlights that current Irish transport systems are designed in such a way that they foster growing car use and increased greenhouse emissions and as a consequence that car dependency and car culture have been viewed as an unavoidable consequence of progress.
The result is that Ireland's road space, towns and cities have developed largely to facilitate cars to pass through, with a focus on mobility – that is getting from a to b as fast as possible - rather than prioritising easy and healthy accessibility to work, schools or town centres.
Today's report says Ireland could "unleash enormous opportunities" by prioritising highly transformative policies such as reallocating road space to ensure that walking and cycling are accommodated and are attractive for people, by making on-demand shared services like public transport or rental bike or e-scooter systems more mainstream across the country, and developing communications strategies that will begin to change engrained mindsets around car use.
The report says that the current approach to de-carbonising the transport system by promoting the switch to electric cars is unlikely to lead to substantially different patterns of behaviours than those observed today.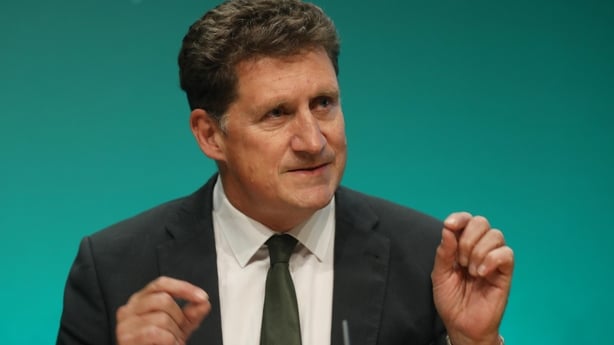 It also highlights that measures to reduce car dependence can greatly enhance wellbeing, improve access to services for both urban and rural isolated communities, improve health and road safety, while also benefiting the environment.
The key recommendations included in todays report are:
Road space reallocation, on-demand shared services, such as 'dial a ride' shuttle buses or rental bikes and e-bikes, and better communication of the required changes and their benefits have great transformative potential and need to be scaled up with increased commitment of financial resources by the Government.
Transformation is possible but will look different in urban and rural areas. Input from local communities on the reallocation of road space is required for success, while ensuring access and services are maintained.
Enhanced provision of public transport and infrastructure for safe and convenient walking and cycling are essential. These must be combined with the transformative potential of road space reallocation and the widespread expansion of on-demand shared services.
---
---