The Irish protection system is in crisis, according to the Irish Refugee Council.
In a report focusing on the accommodation crisis, it says that over 52,000 refugees from Ukraine and an increase in the number of people seeking international protection from other countries, means that the State is close to exhausting its options.
It describes the situation as "extremely serious and unprecedented" and has called for a whole of Government coordinated plan.
In the report, the Refugee Council acknowledges that efficient organisation of a large population of displaced persons in Ireland is the most pressing logistical challenge and Government "messaging" has stated that this is one of the greatest humanitarian emergencies the country has faced.
Given this challenge, it says additional coordination and leadership are required through the appointment of a refugee response director.
This, it says, would allow for better coordination of policy, better communication between agencies and would also provide the public with "a clear sense of leadership".
It says emergency-type accommodation centres do not come under the scope of the National Standards for Direct Provision Centres meaning that 'normal' standards do not apply.
Therefore, the report suggests an inspector or inspecting panel should be appointed immediately to oversee safety standards at pre-reception, 'temporary emergency' and tented accommodations, where risks are most obvious, and standards are of most concern.
In recent months and weeks, the Irish Refugee Council says it has been alerted to "grievous risks" to minors, women and children.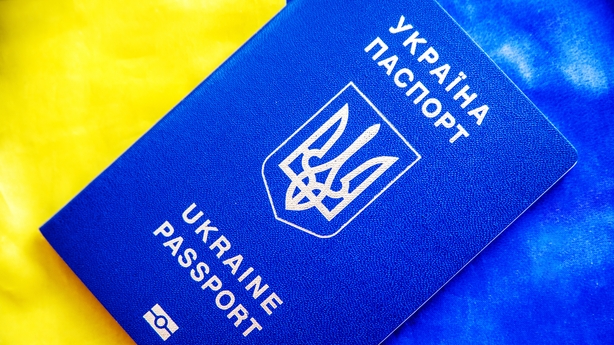 "Our organisation is extremely concerned about the welfare of vulnerable groups who are accommodated in centres that are unfit for purpose," it says.
The council notes that people are accommodated in centres where there is no social services, issues with overcrowding and privacy, damp and inadequate sleeping and unhygienic facilities.
While the organisation has communicated its "grave concerns" to the Government, it stresses the need for an inspector to be appointed immediately.
The report also says it is essential that the current emergency measures put in place are not allowed to become permanent features of Ireland's international protection system.
While it says it is essential that people are made feel as comfortable as possible while living in temporary structures, solutions to accommodation that are more permanent and appropriate need to be found.
"Policy responses to the current demand for accommodation should keep the goal of ending Direct Provision and, where possible, advance these goals", according to the report.
Last year, the Department of Children, Equality and Integration published a white paper delivering on a commitment made in the Programme for Government to end Direct Provision in 2024.
At his department's Budget 2023 briefing last week, Minister for Children Roderic O'Gorman said that due to the increase in the number of international protection applicants and Ukrainians displaced by war arriving in Ireland, there was pressure to meet that deadline.
The minister reiterated that the priority in relation to accommodating Ukrainian refugees was to provide shelter and safety "and that's what we have done", however he acknowledged, "that sometimes means the quality isn't what we'd all wish for".
According to the Irish Refugee Council, in the first week of September, the International Protection Accommodation Service (IPAS) turned away newly arrived international protection applicants, citing a lack of accommodation.
While the report says applicants were later provided IPAS accommodation, it represented "a most serious breakdown in Ireland's reception system".
CEO of the Irish Refugee Council Nick Henderson said there are about 15,000 people in Ireland in different types of asylum accommodation.
Speaking on RTÉ's Morning Ireland, he said there are real concerns where people are being housed in larger group settings, described as "emergency style accommodation" as well as larger transit centres.
There are more people now in this type of accommodation than in direct provision, he said.
"There are more people now living in such emergency accommodation than in direct provision itself. There's 8,500 people in so-called emergency accommodation and 6,500 people in so-called traditional direct provision centres that we've been working on for the last 20 years.
"So, we have real concerns around the deteriorating type of accommodation that's provided, everything from direct provision through to those hotels, through to transit centers, through to tents, which are still being used by the State."
Mr Henderson said there are also serious concerns about women and children being housed in overcrowded accommodation.
He cited the example of Citywest, which has 370 beds and 18 showers, but has 735 people living there.
"So, that in itself, overcrowding in itself, is generating considerable concerns.
"We have concerns around the situation of children. We've received reports of children sharing living space and in some cases in one location actually wider sleeping space with family members who aren't adults.
"This has resulted in parents trying to make makeshift shelters for their family space, including sheets."