Sinn Féin TD Martin Kenny has described an incident at his home yesterday as "very traumatic".
Mr Kenny said that a vehicle crashed through the gates of his home near Ballinamore in Co Leitrim at around 2am on Thursday morning.
He said the vehicle "narrowly missed the end of the house" and crashed into a pair of glass doors at the back of the house.
"It was very traumatic for my wife, she was at home on her own and obviously she rang the emergency services and the gardaí were here quickly," he said.
The Sinn Féin justice spokesperson said that as a garda investigation is under way, it was not appropriate to comment further.
He thanked the emergency services for their quick response to his wife's call, "when she was very distressed in the middle of the night".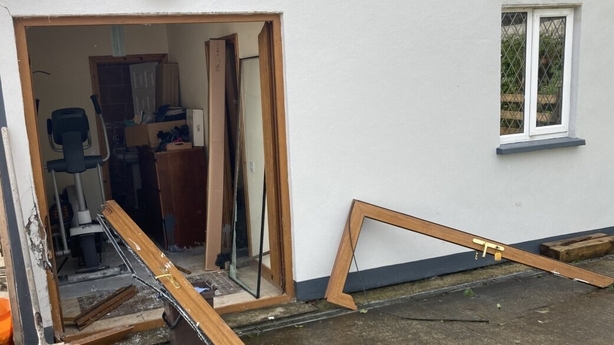 "It's a difficult situation but thankfully, nobody has been seriously hurt, but it has been very traumatic", he said.
A man in his 40s has been arrested as part of the garda investigation into the incident. The man was arrested this morning on suspicion of endangerment.
He is being held at Carrick-On-Shannon garda station.
It is believed the driver of the vehicle had been hospitalised.
In October 2019, the Sinn Féin Justice spokesperson's car was set alight outside his home in an attack that his party leader Mary Lou McDonald described at the time as a despicable act perpetrated by criminal thugs.
Mr Kenny had earlier been the subject of death threats because he spoke out against sinister attacks on people seeking asylum in Ireland.
Speaking on RTÉ's Morning Ireland, Minister for Justice Helen McEntee said the incident is an ongoing investigation and while she cannot comment on it, "what was important is that his family and Martin himself, that they weren't hurt.
"But I'm sure it was a very difficult and a very scary incident for them, so I do wish them well.
"Obviously the police will investigate this and they will get to the bottom of it," she said.
Additional reporting: Laura Hogan