There have been calls for a major overhaul of Ireland's 50-year-old civil legal aid scheme to better help vulnerable individuals and communities.
It comes from Community Law and Mediation (CLM) - the only independent and free law service in the country.
The CLM group has just two premises. Its first centre opened in Coolock, Dublin in 1975, while a second base in Limerick has been operating for 10 years.
They were established to give vulnerable individuals, families and those living in regeneration areas access to legal advice and advocacy.
The service also seeks to address the significant unmet needs in the area of free legal help.
CLM's mission is to provide communities with expert legal, mediation and education services that local people would not otherwise have access to.
It also wants to address underlying issues of injustice and exclusion, while working for real change.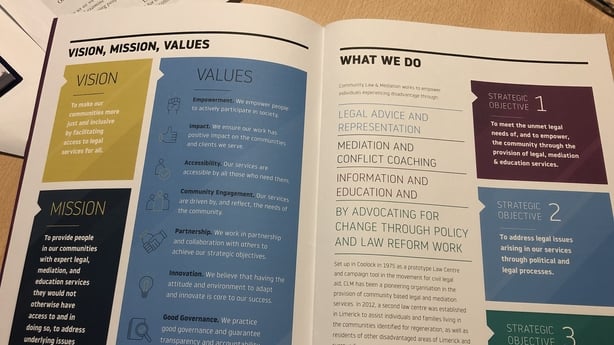 Solicitor Sinead Kerin is manager of Limerick CLM. It organises outreach clinics in the regeneration areas of Moyross, Southill, Ballinacurra Weston, and St Mary's Park as well as frequently addressing community groups about their services.
She said homelessness and housing now make up 50% of the organisation's work.
"We have identified a number of challenges which persist from year to year and require urgent reform.
"We are frequently asked to advocate on behalf of clients, many with young babies who have been refused access to emergency accommodation. Many mothers and babies and pregnant women end up sleeping in their cars," Ms Kerin told RTÉ News.
"Many of our clients have been on housing waiting lists for up to 15 years to [try and] access adequate social housing. Others are living in poor housing conditions without proper heating and water and poor sanitation.
"These problems have been exacerbated by the acute nature of the housing and cost of living crisis and must be tackled at policy level and on a more consistent basis at local authority level," she urged.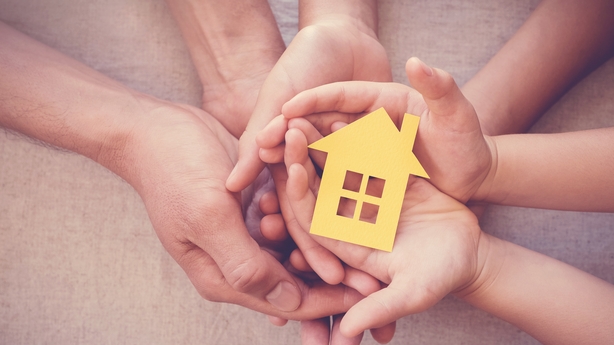 One of her clients was 22-year-old lone parent Mary [not her real name] who spoke about how she ended up staying overnight in the Garda station in Limerick last April, with her seven month old daughter, after being refused emergency accommodation.
"We literally had nowhere else to go. I ended up staying in a Garda barracks overnight. They were kind and did the best they could, but nobody could help us to find anywhere to stay.
"I ended up being moved from hotel to hotel in Limerick and Rathkeale and then onto a family hub."
Mary explained: "I had met Sinead Kerin at one of the mother and baby groups in the Limerick social services centre and I contacted her.
"From that day on, she did everything she could to help me and I now have my own house, which has given me and my baby a new lease of life."
Sinead acknowledges that Limerick CLM has a lot of success with clients, but said family conflict is frequently a cause of homelessness.
People move out of home and then find themselves exposed, with nowhere to go.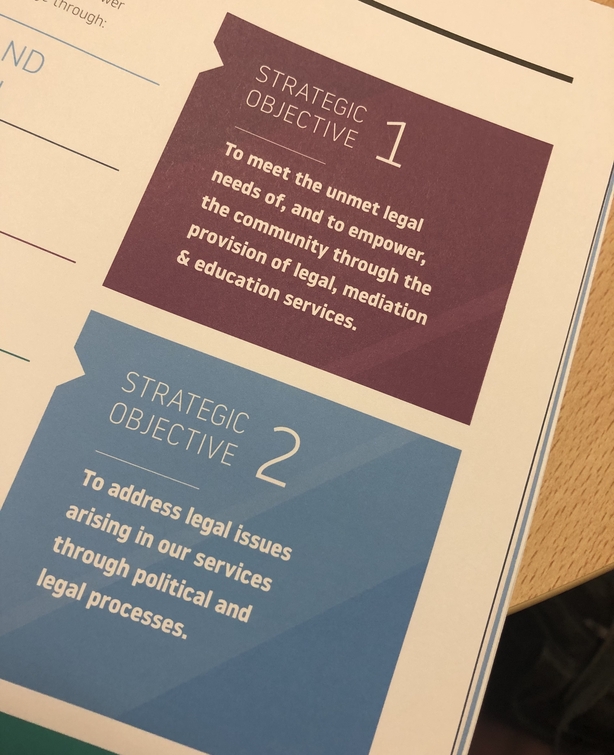 "We advocate on their behalf and just have to keep the pressure up on the various councils across the west of Ireland to get clients into emergency accommodation and eventually to provide proper housing for them.
"We also have a group of barristers who work pro bono on behalf of clients and that is a great service to have as we frequently have to go to court," she added.
The civil legal aid scheme is now under review and Community Law and Mediation in both Dublin and Limerick is calling for changes to take place.
It said the process no longer reflects the realities and problems of everyday life, is outdated and too narrow in its scope and means testing.
Rose Wall - CEO of CLM - said: "The civil legal aid scheme is currently under review and it's the first time it's been reviewed in over 50 years.
"There are huge gaps in scheme.
"It doesn't cover law - which disproportionately affects those experiencing disadvantage - it doesn't cover homelessness, housing, social welfare, employment, equality, children's rights or environmental issues, so all of this needs to be reformed."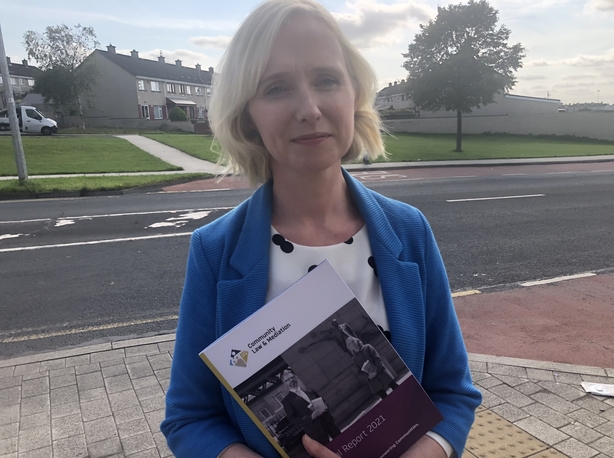 Ms Wall added: "The financial means testing is overly restrictive so it's out of touch with the cost of living including the allowances for housing and accommodation costs which are out of kilter with modern day experiences.
"But also the model under which it operates is no longer appropriate - it is a service model, it doesn't have community outreach, it doesn't have education and it doesn't have law reform."
The Community Law and Mediation CEO continued: "We know from research on the barriers to accessing justice, that it is not just about cost.
"It's also about people not knowing how the law affects their lives and how it can answer the problems that they face - and also being intimidated and fearful about speaking up.
"That's why community engagement, outreach and partnerships as well as education are really a critical part of civil legal aid," she added.