Housing charity Threshold has said it is receiving calls from tenants facing eviction on average every twenty minutes.
Appearing before the Oireachtas Housing Committee, the charity's policy officer Ann Marie O'Reilly said that it received a monthly average of 462 calls from people served with a notice of termination.
Threshold said that this was almost double pre-pandemic levels of 263 per month.
She made a number of suggestions to TDs and Senators as to how the problem could be addressed, among them an increase in Housing Assistance Payment levels and tax incentives to encourage landlords to sell properties to local authorities or Approved Housing Bodies with tenants in situ.
The Oireachtas Housing Committee was discussing problems facing the private rental sector.
It heard that many landlords are choosing to leave the sector, leaving a shortage of available rental accommodation.
The Chief Executive of the Institute of Professional Auctioneers and Valuers, Pat Davitt, said that Rent Pressure Zones had led to a two-tier system, where some landlords were losing money and could not increase the rent to cover those losses.
He also told the Committee that landlords would not have a problem selling properties to local authorities with a tenant in situ.
However, he said that the reality was that local authorities are currently renting these properties at "half the value" through the HAP system and therefore have no interest in buying them.
Meanwhile, the Irish Property Owners' Association reiterated their calls for a reduction in tax paid on rental income by small landlords to 25%.
IPOA representatives explained that institutional investors were currently benefitting from a much more favourable tax system.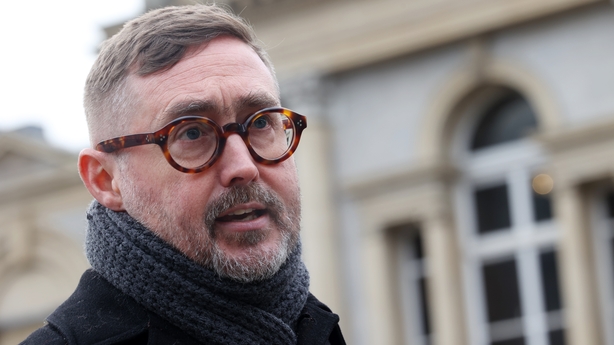 However, Sinn Féin's housing spokesperson Eoin Ó Broin queried calls from IPOA for a reduction in tax paid by landlords.
He said that it would cost around €300 million and there would have to be certainty that such a measure would prevent the exit of small landlords from the private rental sector before it was introduced.
Separately, the Institute of Professional Auctioneers and Valuers called on the Residential Tenancies Board to scrap its new portal for tenancy registrations.
Mr Davitt told the committee that even someone with a technology degree could not master it.
He explained that the portal is leading to unsuccessful tenancy registrations which is causing significant stress for agents who face late registration penalties.
Cian O'Callaghan, housing spokesperson with the Social Democrats, also said that the registration of tenancies with the RTB was causing significant problems and was leading to some landlords exiting the market.