Revenue has said it could be next summer before a ship - which is costing thousands of euro per month in mooring fees - can be moved out of Dublin Port.
The vessel, which was attempting to smuggle cigarettes, was seized in 2014.
It is called the Shingle - and it has been tied up in Dublin Port going nowhere fast for years now.
The Moldovan vessel was seized by customs officers in 2014, en route from Portugal to Drogheda. On board were 32 million illegal cigarettes.
After legal proceedings, Revenue took control of the vessel.
It had hoped to quickly sell it, but it is covered in rust and asbestos and scrapping it was deemed too expensive.
The ship has been tied up in Dublin Port ever since, and that doesn't come cheap.
Latest figures, from the Revenue Commissioners, show it has cost €650,000 in total so far.
That's €7,000 per month - mostly made up of in-port and maintenance fees.
"It is a headache," said John McCormack, head of Revenue's logistics branch.
"Nobody is more frustrated than myself in terms of the tedious nature of the progress ... I've made it my mission statement to get something done with the Shingle and it's been a priority ever since. I totally understand taxpayers' frustration at this in terms of the cost. The cost is the cost. Revenue were saddled with this in 2017," he said.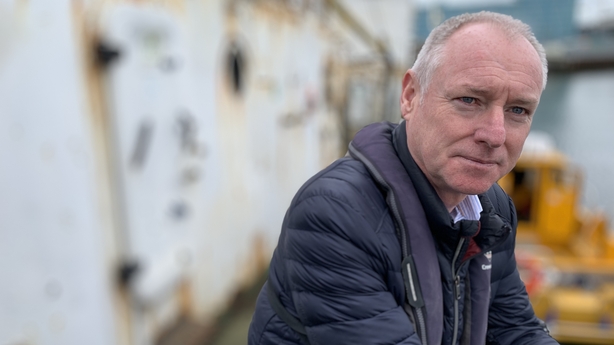 He said Revenue has said it has now re-energised its plans to get rid of it once and for all.
"Our preferred option, and we've been talking since 2018, is to bring it to Killala Bay, sink it to create an artificial reef for the Western seaboard to generate tourism ... That's a win for Ireland and Ireland Inc.
"However there are a number of obstacles in our way. We have to comply with legislation as laid down by the Maritime Survey Office. It's an expensive project to get rid of a boat like this."
One of the problems is the amount of asbestos on the ship that has to be cleaned out before it can be moved. It all has to be done within the relevant legislation governing such maritime matters.
"We need to clean out the asbestos. We may be able to do that in the confines of Dublin Port. We may also be able to flag it under the Irish flag ... So if we do that that'll give us the scope to be able to move it within Irish waters," Mr McCormack said.
"It's a fairly onerous process, complying with the legislation. We've had a number of surveys done because the sense from the MSO is that they're concerned about health and safety issues."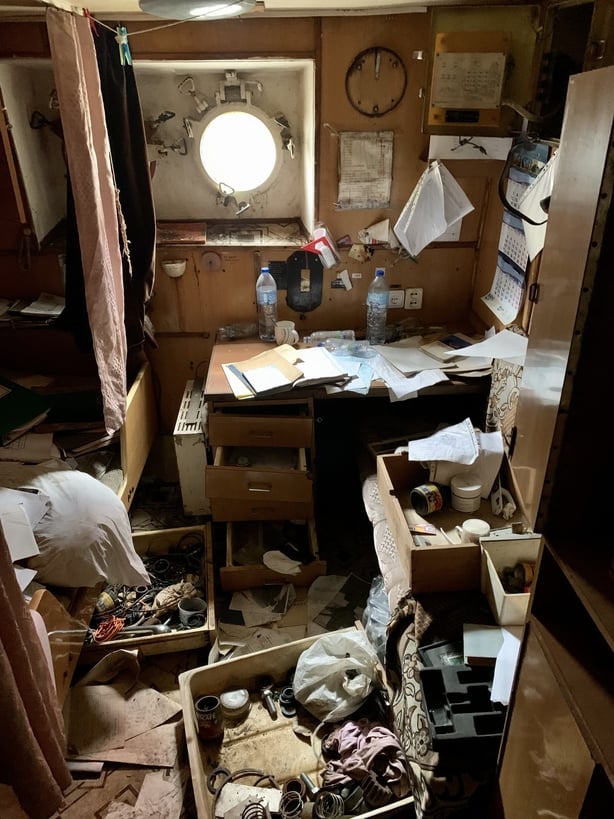 Another issue is just how to get it to Killala. It may have to be put on a barge, but that's expensive. Towing is the preferred option.
"It's very hard to make a commitment as to the timeline for something like this ... We'd like to think we'd be out of this in 12 months' time ... I'd like to think we'd get the clean up done within six months and maybe next April, May, think about how to get it to Killala Bay."
Waiting patiently on the other side of the country is the Ship to Reef Group, set up to get the Shingle transferred there.
"The benefits of this are huge in terms of tourism," said Tony Boland.
"The studies we've done as a working group have shown the bed nights that would be increased by maybe 60,000, 60 full-time jobs ... In addition to that we see it as just increasing the marine life and the biodiversity here for us.
"We've never been closer to getting it and we are thankful to Revenue for the opportunity to obtain the ship which will complete that project for us."