Hundreds of people turned out for a vigil walk last night in memory of the two children who died in a car fire near Multyfarnham in Co Westmeath on Friday.
Principal of St Cremin's national school Karl Dermody, along with teachers, parents and pupils, walked from the local pre-school to the national school, many holding candles.
Two teachers carried framed photographs of the children, five-year-old Thelma and two-year-old Michael.
Their mother Lynn Egar was pulled from the fire and is being treated in hospital. Her injuries are not life-threatening.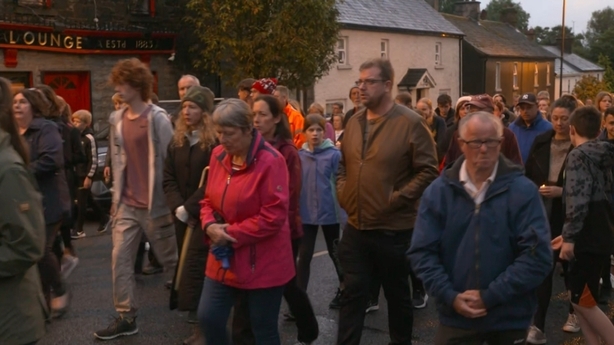 In a statement, Mr Dermody said the school was "devastated" to learn of the sudden death of Thelma, a senior infants pupil at the school.
The principal said that teachers and classmates will remember her as "warm, happy and vibrant" member of the school community.
The school said its priority now is to ensure that the needs of pupils and their families are met at this challenging time.
Psychologists from the National Educational Psychological Service have already been in the school and will remain in the school tomorrow to support pupils.
Gardaí say they are continuing to investigate all the circumstances surrounding the fire, which occurred on the Coole road out of Multyfarnham on Friday evening.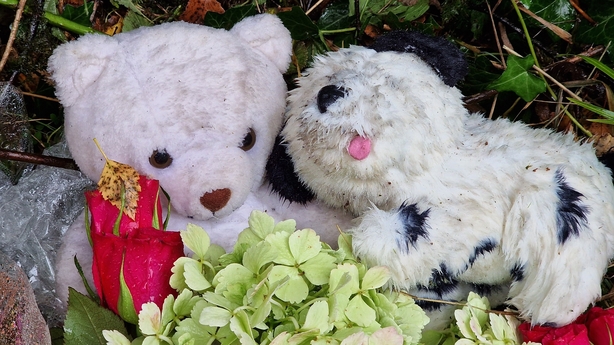 A passer-by came across the fire at around 4pm and tried to save those inside the car.
Emergency services were alerted and attended the scene.
Michael, who had only started pre-school, was taken to Regional Hospital Mullingar, but was later pronounced dead.
Thelma was pronounced dead at the scene.