Robert Troy made the right decision to resign from his position as Minister of State, according to Minister for Children Roderic O'Gorman.
Mr Troy resigned from his role as Minister of State at the Department of Enterprise, Trade and Employment last night after calls for the Dáil Committee on Parliamentary Privileges and Oversight to investigate matters related to his property interests.
Speaking on RTÉ's Today with Claire Byrne, Mr O'Gorman said that there was a significant number of mistakes made by Mr Troy and he has "been very clear that they were genuine mistakes".
"I think he saw the fact that this was going to be a focus over the next number of weeks, particularly in advance of him coming into the Dáil and giving a statement and at a time when we're preparing for a budget, at a time when there are major political issues that the Government have to address," Mr O'Gorman said.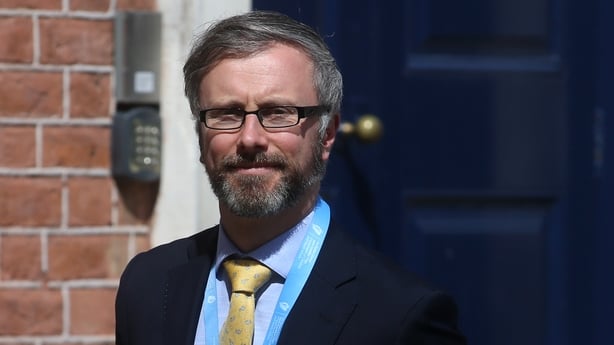 "I think he rightly identified that and that this was going to be a distraction and he's made that decision."
Speaking earlier, Sinn Féin leader Mary Lou McDonald criticised the Taoiseach and Tánaiste for trying to maintain Mr Troy's position in Government.
Ms McDonald said that the Fianna Fáil TD's "inevitable" resignation as junior minister casts "very serious questions" on the judgement of Micheál Martin and Leo Varadkar.
"Throughout this period both the Taoiseach and the Tánaiste offered their full support describing Robert Troy as a "first class minister", Ms McDonald said.
"Indeed earlier [yesterday], the Tánaiste was still continuing to fight to maintain Mr Troy's position in Government.
"Those are questions that will not go away as a result of this action," Ms McDonald added.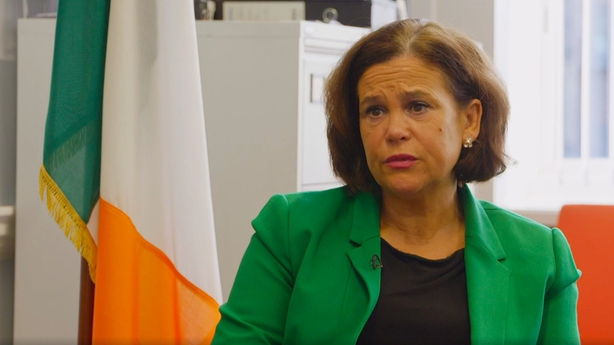 Co-leader of the Social Democrats Catherine Murphy said that the controversy shows the need for the Standards in Public Office Commision powers to be strengthened.
Ms Murphy said that the errors made by Mr Troy in terms of disclosing property and business interests showed a level of carelessness.
She added that SIPO had consistently been asking for more powers and this recent controversy shows that their calls must be listened to.
We need your consent to load this rte-player contentWe use rte-player to manage extra content that can set cookies on your device and collect data about your activity. Please review their details and accept them to load the content.Manage Preferences
In a statement last night, Mr Troy said the last ten days had been "extremely difficult," while also reiterating that he had not tried to conceal anything and that his biggest offence is his "lack of due diligence".
"One issue in isolation is excusable but the number of errors now that are of my making directly or indirectly has led me to this decision," the statement read.
He said that he wanted to stress the errors he made were "genuine errors and human errors and were not intentional".
In the statement, Mr Troy also thanked the Taoiseach, the Tánaiste and the large number of colleagues "across the political divide who have shown their support in recent days".
A spokesperson for the Taoiseach said Mr Martin had accepted Mr Troy's resignation with regret.