The nephew of Irish man Thomas O'Halloran has described his uncle's murder in London this week as "horrendous".
The 87-year-old, who was originally from Ennistymon in Co Clare, was stabbed to death as he travelled through west London on his mobility scooter on Tuesday afternoon.
Lee Byer, 44, was today charged with his murder.
Speaking to RTÉ News in Ennistymon, Mr O'Halloran's nephew, also named Thomas, said the family were numb at the loss of their uncle.
He said: "It's complete numbness with the loss of our uncle. It's been horrendous, absolutely terrifying that something like this could happen to such a gentle, kind person.
"At that stage in somebody's life, to reach 87 is a feat in itself, but to be tragically taken away from his direct family and his extended family here in Ireland, it's senseless. Absolutely senseless.
"The violence, seemingly for no particular reason, which has completely shocked all of us. It's numbing, it's unbearable to think about."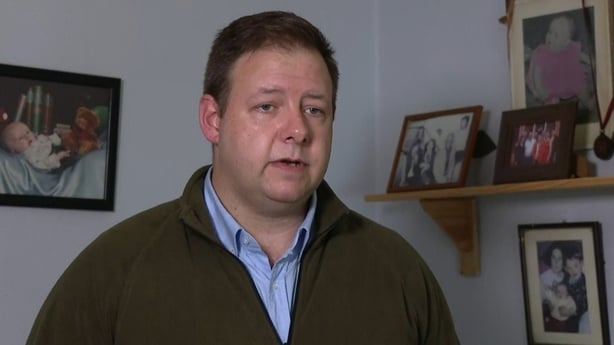 Mr O'Halloran said his uncle, who left Ireland as a teenager, was a kind man who often put others first, describing him as "always caring, always giving".
He added: "Great musical talent, just an all-round good person that always did his best to give back to everybody around him. He's the type of guy that would give the shirt off his back."
Mr O'Halloran was one of a family of 15 and he emigrated along with eight of his siblings in the late 1950s.
His nephew said he worked as a "Jack of all trades" in construction and pubs and wherever there was work to be found.
Twelve of the siblings have died and the three surviving members of the family are in Ireland.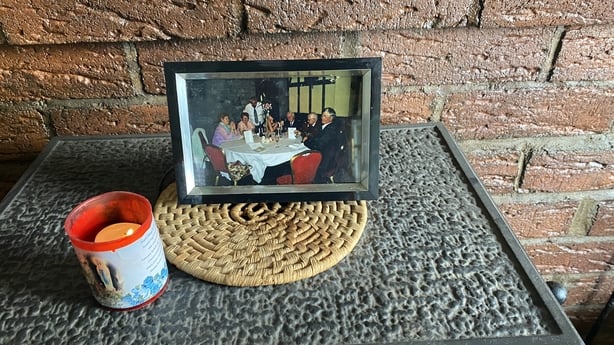 Mr O'Halloran said that when he saw his uncle in videos on Facebook raising money for Ukraine, it brought a smile to his face.
"Just to see his smiling face because that's how we saw him, as always helping. Especially with the Ukraine crisis, it was always his nature - always to give back.
"He understood what it was like to be an immigrant when he moved to England so long ago, and obviously how hard it was back then in those days.
"He was always so caring like that. It was wonderful to see him again."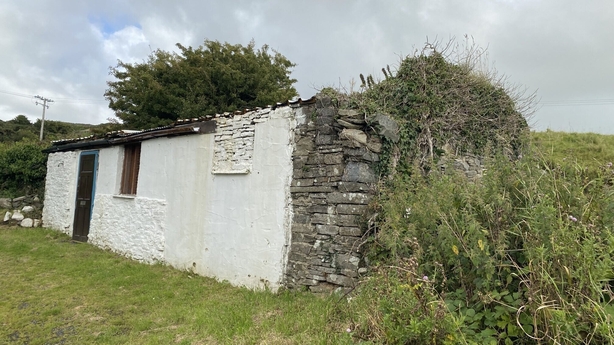 Richard 'uncle Dickie' lives in Liscannor, his sister Brigid lives in Louth, and George, father of Thomas Jnr, lives in Ennistymon with his wife Phyllis.
He was too upset to speak about his brother, who was 15 years older than him.
President Michael D Higgins has expressed his sympathy to Mr O'Halloran's family and the Irish community in London.
In a statement, President Higgins said he can "only imagine" the shock and grief they feel.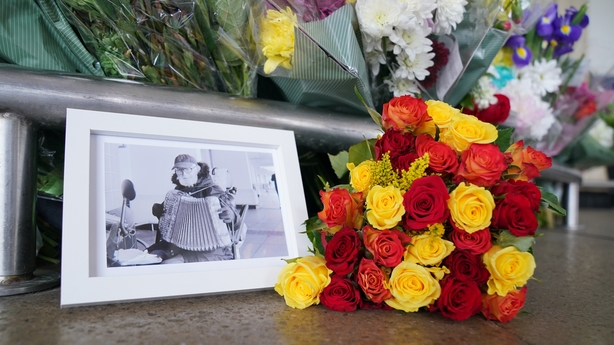 "It is so difficult to understand why and how such a terrible crime could occur to someone so altruistically minded and indeed cherished in his local community in Greenford," the President said in a statement.
"May I pay tribute to that generosity and kindness that Thomas showed in his life, as well as to Thomas's musical talent which he shared so freely, most recently in support of those impacted by the situation in Ukraine.
"I hope that Thomas' family and friends can draw strength from the legacy of kindness he leaves to the wider Irish community in Britain, of which he was a member for so long."
The nephew of Irish man Thomas O'Halloran has described his uncle's murder in London this week as "horrendous". Speaking to RTÉ News, Mr O'Halloran's nephew, also named Thomas, said the family were numb at their loss | https://t.co/YEkQjt0uUw pic.twitter.com/5k1FrdKxyk

— RTÉ News (@rtenews) August 19, 2022