The Interim Chief Medical Officer has said that she expects Ireland to receive additional monkeypox vaccines by December.
Speaking on RTÉ's News At One, Professor Breda Smyth said she cannot yet put a specific figure on that allocation.
There are 113 cases of monkeypox in Ireland at present, which have been diagnosed over an 11-week period. Just four people have been admitted to hospital with the virus.
A present, limited supplies of monkeypox vaccine will mean only around 10% of people at heightened risk will receive a shot when the vaccination programme begins in the coming weeks.
"Before there were any cases in Ireland the National Immunisation Office engaged with the manufacturers and secured a small supply," Professor Smyth said.
"At the same time the Department of Health engaged with the European Commission's Health Emergency Preparedness and Response Authority (HERA) and joined the joint procurement process and have secured additional doses of vaccine which we received in July.
"We received 1,400 doses through that process.
"We continue to engage in that joint procurement process and HERA is expected to receive 54,000 [vaccines] in December of this year of which Ireland will get a supply.
"It (Ireland's allocation) hasn't been disclosed yet and that allocation process hasn't been complete. We are all grappling with the same issue as regards supply."
"We would hope at some stage that everyone who is at risk will be offered a vaccination, but as we know vaccination isn't the only tool in our box," she added.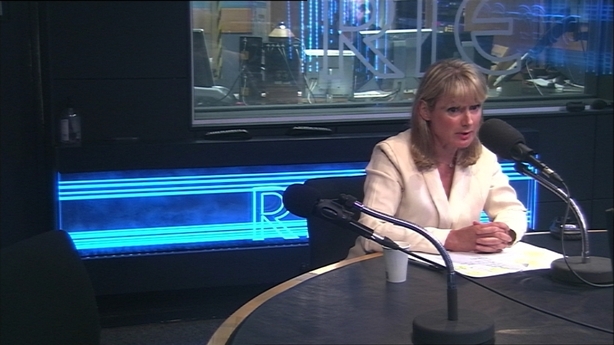 In the meantime, Professor Smyth said that she "would advise anyone who self-identifies as being at high risk to attend their appointment if they are offered the vaccine.
"As we know with Covid, prevention also involves reduction behaviours. With monkeypox infection we would be asking people that they would avoid high risk premises or high-risk events.
"We know monkeypox is transmitted through skin-to-skin infections so if you can reduce your risk of getting the infection, we would be recommending risk reduction behaviours in so far as is possible".
The Interim Chief Medical Officer also said that following the World Health Organization's recommendation of monkeypox as a public health emergency of international concern, she "had conversations" with the Minister for Health.
"We felt that a proportionate response would be the convening of a strategic advisory group which would add additional governance and oversight to Ireland's response to the monkeypox outbreak.
"But also it would provide a forum to review international evidence, new technologies, new interventions and guidelines internationally so Ireland can have a very robust dynamic response to the monkeypox outbreak," she said.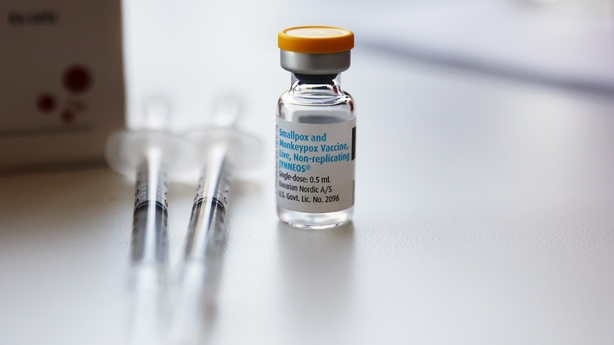 Earlier today, the Department of Health confirmed the establishment of a strategic advisory group on monkeypox chaired by Professor Smyth.
It said the group will advise the minister and the Government on how best to respond to the outbreak.
Sinn Féin health spokesperson David Cullinane said the group "must ensure proper planning" for the vaccination programme and provide "transparent" oversight.
"I believe the Oireachtas Committee on Health has an appropriate role in scrutinising the minister's plan, as well as being an important public forum for sharing and communicating information.
"I have written to the Chair of the Committee seeking a hearing on the matter to ensure the measures are sufficient," Mr Cullinane said.
Dr John Gilmore, Assistant Professor of Nursing at University College Dublin, has said that people who have been diagnosed with monkeypox and who have to self-isolate for up to three weeks should receive financial support from the Government, similar to the pandemic unemployment payment.
"That's something that activist groups like Act Up Dublin called for when they met Minister Stephen Donnelly," Dr Gilmore told RTE's Drivetime.
"The minister said he would think about it and seemed to think it was a good idea but it falls to another department.
"Since then, we have been in contact with Minister Heather Humphrey's and the Department of Social Protection has outright rejected the concept that somebody would be getting enhanced support," he added.
We need your consent to load this rte-player contentWe use rte-player to manage extra content that can set cookies on your device and collect data about your activity. Please review their details and accept them to load the content.Manage Preferences
The HSE has said it is now widening the vaccination process and is implementing the most recent advice from the National Immunisation Advisory Council, which is to vaccinate people at risk before they are exposed to the virus.
The vaccine will be offered to gay and bisexual men, other men who have sex with men, as well as others at high risk of unprotected exposure.
Executive Director of HIV Ireland Stephen O'Hare said the short supply of vaccines will not be sufficient to stem its spread in Ireland and "90% of those who need to get the vaccine won't get it in the first phase".
He said at present the transmission is not confined people who are gay, bisexual or transgender, but that is where most of the cases are occurring.
"That is causing a great deal of anxiety in the community," Mr O'Hare said.
NIAC has recommended that two doses of the smallpox vaccine should be administered 28 days apart to as many high-risk individuals as soon as practicable.
The Health Protection Surveillance Centre said the symptoms of monkeypox include an itchy rash, high temperature, headache, muscle aches, backache, swollen lymph nodes, chills, and exhaustion.
Global picture
A surge in monkeypox infections has been reported since early May outside the west and central African countries where the disease has long been endemic.
The World Health Organization has since declared monkeypox a public health emergency of international concern and has urged countries to strengthen their public health and clinical responses.
In Northern Ireland, 27 further cases were confirmed today, as the Public Health Agency (PHA) said it is continuing to urge people to be vigilant about the infection.
The PHA said the vaccination is being prioritised for men who are gay, bisexual or who have sex with men because the infection is being passed on mainly through close contact between people in connected sexual networks.
In the US, monkeypox vaccines will be made available at Gay Pride and other events as part of a new pilot program to stem the fast spread of the virus, health authorities said.
US cases have soared to 13,500 since May and the latest official data shows 98 percent of cases have been among men, and 93 percent among men reporting recent sexual contact with other men.
The US government "is launching a pilot program that will provide up to 50,000 doses from the national stockpile to be made available for Pride and other events," White House monkeypox response coordinator Bob Fenton told reporters.
Notable events include Black Pride in Atlanta and Southern Decadence in New Orleans, both around Labor Day on 5 September and the preceding weekend.
The reopening of colleges is also expected to accelerate the spread.
Overall, the US has delivered around one million vaccine doses to state and other local jurisdictions, and will start to make available for order an additional 1.8m doses from next week.