Michael Collins' diaries will be made available to the public for the first time, after being loaned to the National Archives by his family.
Until now, there were only two diaries on display and with only two pages visible. Five diaries will now be made available to the public in digital form.
The diaries were presented to Taoiseach Micheál Martin by members of the Collins family last November.
National Archives Director Orlaith McBride said that there are some standouts in the diaries, but that there are omissions in many ways.
"The diaries would make little mention of some of the momentous events that we would expect to see," Ms McBride told RTÉ's Morning Ireland.
"The diary that he kept while in London during the treaty negotiations, there is nothing between the signing of the treaty on 6 December and 10 December, when they would have come home and at that extraordinary Cabinet meeting, so some of those extraordinary events go unmarked."
However, many very mundane and what may appear uneventful entries are included, she said.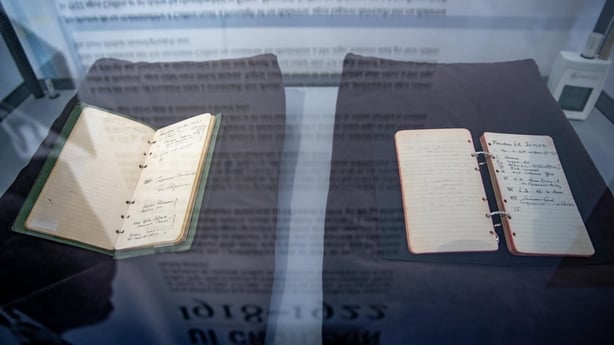 ---
Read more: 'It would be a great pity if Collins were killed'
---
Ms McBride explained that she is working with two historians, Anne Dolan and Richard Murphy, who are "almost like historical detectives" and have been able to decode the diaries in many ways and find some extraordinary entries.
She said there were diary entries where Collins was making appointments, listing addresses, donations, calculations, things to do and things not done.
"People would be surprised in that they're not going to read Michael Collins' innermost thoughts or contemplations," Ms McBride said.
"They are not there, but there are significant entries that clearly speak to a man involved in extraordinary times."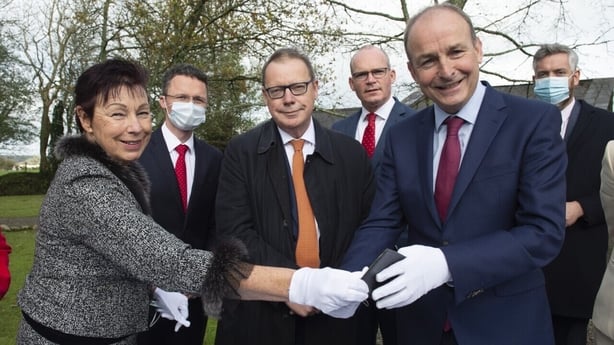 Collins was a significant figure in the struggle for Irish independence.
As the IRA's Director of Intelligence, he established and ran a network of spies who operated within the British administration. He was a member of the first Dáil, and was minister of home affairs and later minister for finance.
His diaries cover the period when he organised the Dáil loan, which financed that government.
He was a key figure in negotiating the Anglo-Irish Treaty in London in 1921. The treaty caused a split in the republican movement, leading to the Civil War.
Collins became commander-in-chief of the pro-treaty Free State Army. He was shot and killed by anti-treaty forces in an ambush at Béal na mBláth in his native Cork on 22 August 1922.
Ms McBride described Collins as being "quite economical with what he says in the diaries, because he's always on the run".
The diaries will be available in the National Archives from September and will all be available in digital form.
Next weekend, more than 5,000 people are expected to attend a commemoration marking the 100th anniversary of the ambush and shooting dead of Collins in west Cork.