A research project has begun on six of Ireland's offshore islands to measure the impact of tourism to identify the best fit for each island in terms of the most sustainable form of tourism.
The research is being carried out by The Atlantic Technological University (ATU) using smart technologies and involves surveying visitors and locals, including the managers of the various island co-operatives.
The study will measure the effect of tourism on islands, such as economic value, environmental impact, waste and water management, energy usage, access and transport, carbon footprint, and the social and cultural impact.
The islands involved are Tóraigh and Árainn Mhór in Donegal and Inis Oírr, Inis Meáin, Inis Mór, and Inishbofin in Co Galway.
While visitors to the islands have become increasingly popular since the pandemic and there have been some economic benefits it has also added extra pressures on the islands resources according to the research team.
The study will run until the end of the tourism season and, using a set of indicators that have been agreed at European level, will collect data exploring areas such as tourist behaviour, origin, spend and carbon footprint.
Diarmuid Ó Conghaile (ATU Galway), one of the project supervisors said "Each island is different, and the data output of the research will allow the islands to compare with one another, learn from one another, and thus empower community decision making to develop tourism in a more sustainable and community centred way".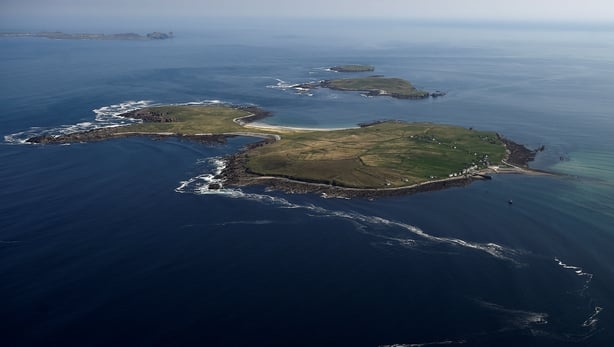 With the support of Fáilte Ireland, Údarás na Gaeltachta and the various county councils, the ATU intends to conduct this research on an annual basis and to extend the data collection to more islands off the Irish coast from 2023.
The long-term benefit of conducting this research on an annual basis, and by including all the Irish islands, is that we will develop a rich bank of data to allow for comparative and longitudinal analysis according to Dr James Hanrahan (ATU Sligo).
"This type of rich data empowers policy and strategy relating to tourism development and management on the islands," he said, "and ultimately fosters better collaboration between all key stakeholders, with the island communities being at the centre of decision making".