Ireland has improved its ranking in how it handles human trafficking according to the latest worldwide 'Trafficking in Persons' (TIP) report.
The report is published annually by the US State Department and ranks governments worldwide on their perceived efforts to acknowledge and combat human trafficking.
It has found that the Irish Government did not fully meet the minimum standards for the elimination of trafficking but acknowledged that significant efforts were being made to do so.
The research divides nations into four tiers - Tier 1, Tier 2, Tier 2 'Watchlist' and Tier 3 - based on their compliance with standards in the US Trafficking Victims Protection Act.
Tier 1 is the highest-ranking where governments fully meet the minimum standards for the elimination of human trafficking.
Under Tier 2, governments are not fully meeting the minimum standards but are making "significant efforts", according to the report. Below this is the Tier 2 'Watchlist' followed by Tier 3, where governments are not fully meeting the minimum standards and are not making significant efforts to do so.
Ireland used to be in Tier 1, but in 2018 it was downgraded to Tier 2, with Romania and Bosnia.
Due to its inadequate response in tackling the problem it remained on the Tier 2 'watchlist' last year.
The 2022 report has removed Ireland off the 'watchlist' and back to Tier 2.
The report found that considering the impact of the Covid-19 pandemic on its anti-trafficking capacity, the Government demonstrated "increasing efforts" overall.
"Therefore, Ireland was upgraded to Tier 2," it stated.
Standards that were not met included the prosecution of fewer suspected traffickers than the previous year and a failure to prosecute any labour traffickers.
"Systemic deficiencies in victim identification, referral, and assistance persisted, and services for victims remained inadequate," the report said.
"The Government did not uniformly screen for trafficking in vulnerable populations, like sea fishers, before referring them to immigration authorities for deportation, even when victims self-identified."
Minister for Justice Helen McEntee has welcomed Ireland's upgrade, and noted significant progress made by An Garda Síochána and her department to combat human trafficking and to support victims.
She said Government approval for the creation of a revised National Referral Mechanism - to make it easier for victims of trafficking to come forward - and an Action Plan on Human Trafficking would make "a substantial difference to the identification and protection of human trafficking victims in Ireland".
The Irish Human Rights and Equality Commission (IHREC), which is Ireland's National Rapporteur on Human Trafficking, welcomed the report and the removal of Ireland from the Tier 2 'watchlist' to Tier 2.
However, IHREC Chief Commissioner Sinead Gibney said the real test would be "speedy implementation" of a new national action plan on human trafficking.
"While progress is going in the right direction, Ireland is starting from a very low base; ranked as one of the worst countries in Europe for our responses to trafficking. Moving up a tier on this US ranking should not be seen as job done, when its only job started," she said.
The TIP report also noted that Irish media reported IHREC's suggestion that a lack of identified children could also be a result of "insufficient expertise among social workers" regarding the identification of child trafficking victims.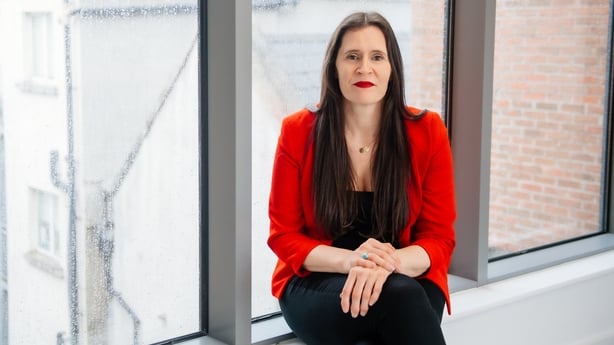 The anti-child trafficking charity MECPATHS said it was alarming that while the report referenced the screening of 130 children for sexual exploitation in Ireland last year, no child in the history of the State had been formally identified as a victim of child trafficking.
It said 33% of all victims globally were recorded as minors, yet Ireland had failed to formally identify any trafficked minors since 2020.
According to MECPATHS, the report reiterated that Irish children were subjected to sex-trafficking within the country and that domestic trafficking has been taking place in Ireland.
The organisation said it remained concerned about the detection of children as victims of trafficking in Ireland and encouraged front-line professionals to seek out the necessary training to support child-identification.
"We look forward to the implementation of a revised National Referral Mechanism and remain hopeful that the issue of child trafficking will be spotlighted in Ireland as seriously as it is around the world," it said.
The Immigrant Council of Ireland extended a cautious welcome to the report but said significant focus was still required to make the country safer for immigrants.
Its CEO said while he recognised that Ireland had made some progress in managing its response to human trafficking over the past year, he noted there had still been no change in the provision of accommodation for victims of human trafficking, which had been referenced in the report as one of the reasons Ireland remains on Tier 2.
Brian Killoran said victims were still part of the Direct Provision system, which he said had been repeatedly condemned and called out "as being woefully inadequate by ourselves and several other civil society organisations working in this space".
"We also call on the government to expediate its new National Referral Mechanism, (NRM) a system to identify victims of human trafficking which has been promised by the end of the year and the publication and implementation of its new Action Plan to combat human trafficking in the country," Mr Killoran said.
"The report highlights the lack of access to compensation for victims of human trafficking and additional deficiencies in the efforts to recognise and protect victims."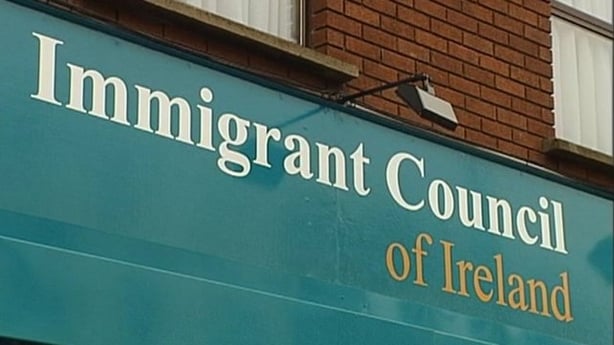 Linda Kavanagh, communications manager for the Sex Workers Alliance Ireland (SWAI) said the TIP report highlighted that there had been no successful labour trafficking in Ireland in the past year.
Ms Kavanagh said two prosecutions in Ireland showed that the Irish Government was still falling short of any meaningful reduction in sex trafficking.
"SWAI demands that sex work is decriminalised to help identify victims," she said.
She said it was no surprise to the SWAI that victims of labour trafficking were deported even though they self-identified.
In a statement, Ms Kavanagh said that in a meeting with the SWAI in 2020, senior gardaí told them they did not believe that self-identified trafficking victims existed and that those claiming this status were doing so solely to avoid deportation.
"Year after year the Trafficking in Persons report, and experts, acknowledge that Direct Provision is unsuitable accommodation for trafficking victims, which is a tacit acknowledgement that Direct Provision can compound trauma and is not fit for purpose," she said.
"We support calls to End Direct Provision."
The Sex Workers Alliance Ireland said that since 2017 when the law introduced client criminalisation and increased fines and jail time for "so-called brothel keeping", Ireland had struggled to identify trafficking victims.
"Gardaí themselves have admitted to us that intelligence has fallen since the law was introduced. This is because gardaí are antagonising their best resource to combat sex trafficking - sex workers themselves," Ms Kavanagh said.
The SWAI said sex purchase laws had driven sex work underground, moving "the small but very real number of sex trafficked victims away from agencies which can help them".
It concluded by saying that the SWAI condemned trafficking and any form of exploitation in the sex industry. However, Ms Kavanagh said the law was "failing on its own terms".
"Sex workers won't report crimes against them to gardaí and gardaí are indifferent to this. In fact, our laws have caused a 92% increase in crime against sex workers," she said.
"What use are these laws, if not to protect people?"
Report highlights 'significant gaps'
Ruhama has also welcomed the upgrade of Ireland to Tier 2 in the report.
The NGO which works on a nationwide basis with women, including transgender women, impacted by prostitution and sex trafficking said the report also highlighted "significant gaps" and areas for Ireland to improve upon.
Its CEO, Barbara Condon, said formal identification of trafficking victims and access to the National Referral Mechanism continued to require victims to cooperate with the gardaí in identification and investigations, which can exclude many victims and can be re-traumatizing.
Ms Condon said this was seriously underestimating the number of victims, which had a serious impact on their access to vital support services.
She also said the demand for sex trafficking was prolific with evidence of increased online websites advertising sexual services. Ms Condon said it was a multi-million-dollar business and Ireland generated €180 million per year from the sex trade.
Ruhama also said that victims of sex trafficking continued to be accommodated in Direct Provision centres.
The organisation, along with other NGOs, raised concerns about the risk to Ukrainian women and girls to sex trafficking and sexual exploitation, according to Ms Condon.
She said Ruhama was working closely with gardaí and civil society to offer supports to Ukrainian nationals and assist in the prevention of trafficking in Ireland.