National Day of Commemoration ceremonies have taken place this morning at Collins Barracks in Dublin, as well as at several other locations across the country.
The event honours all Irishmen and Irishwomen who died in past wars or on service with the United Nations.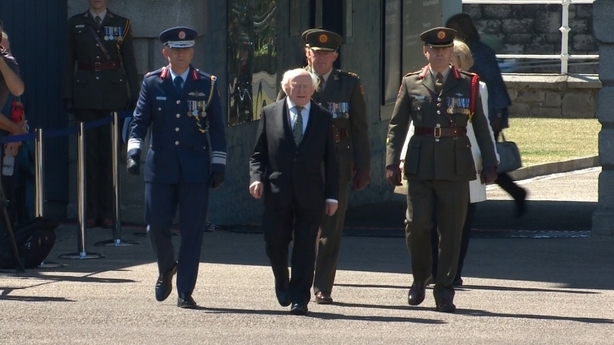 The Dublin ceremony was attended by President Michael D Higgins, Taoiseach Micheál Martin, the Government and Council of State.
Members of the Diplomatic Corps, Defence Forces, veterans' organisations, the Judiciary and Northern Ireland representatives will also be in attendance.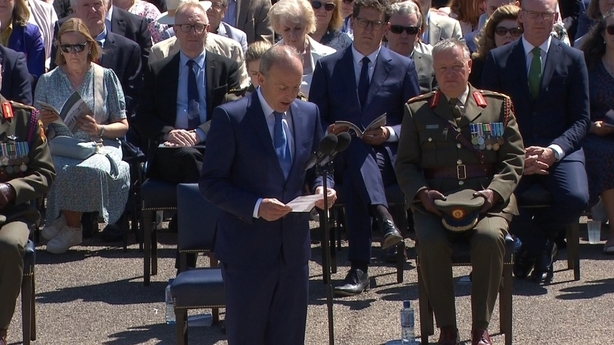 It is the first time since the Covid-19 pandemic that the event is open to the public.
For the previous two years, a maximum of 200 people were allowed to attend.