Legislation on the new Defective Concrete Blocks Grant Scheme is due before the Dáil this week but campaigners for 100% redress for owners of affected homes say the bill is fatally flawed and will never work.
A total of 80 amendments to the bill have been drafted with the aid of mica action campaigners who say the bill excludes numerous properties, will cost anyone who qualifies for it tens of thousands of euro and fails to follow science in a number of key areas.
Professor Paul Dunlop of the Department of Geography and Environmental Sciences at Ulster University in Coleraine said the bill ignores other damaging minerals like pyrrhotite and does not allow for testing of foundations.
He said the Government has to see sense on this and allow for testing so that people are not building new homes on suspect foundations.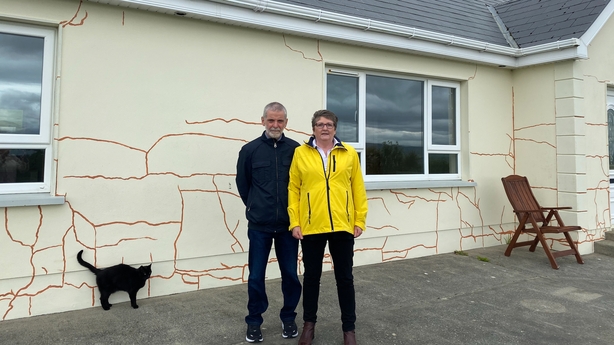 Mary McLaughlin's house has been condemned and is due to be demolished and she said it does not make sense to rebuild it on the same foundations.
She has another home beside her house and both are mica-affected.
The second house was to be her pension pot but she said her trump card has turned out to be her joker.
The second house was for short lets but because she is not a landlord she will not qualify for a grant.
Also, she said, that because she has been filling in the cracks and painting over them for years the house would not even pass the visual damage threshold to get access to the scheme.
Sharon O'Connor's home at Malin Head is riddled with mica and so too are those of her parents and five siblings.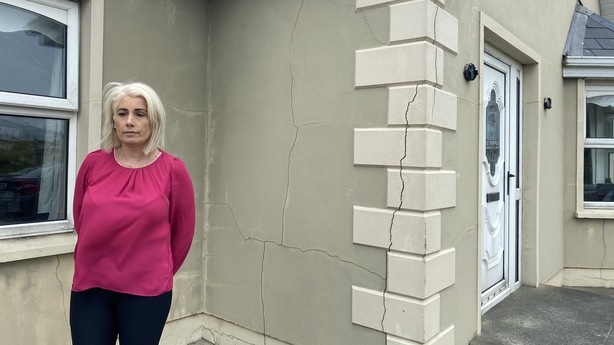 As she looks out her kitchen window, she points out neighbour after neighbour whose homes have mica.
Ms O'Connor and her family would qualify for the redress scheme but will be left with shortfalls of about €50,000 and she said no bank is going to lend to her pensioner parents.
She has one brother however, who will not qualify for compensation.
His house sits empty on the roadside, it has never been lived in.
At second fixing, mica was discovered so he couldn't move in and because he has never lived in it, he would not qualify for the scheme. He is still paying a mortgage on it.
Michael Doherty, Public Relations Officer of Donegal Mica Action, said that the scheme will leave people having to pay at least 20% of the cost themselves and they asked that they should be allowed to downsize without a penalty.
This would mean that if a person qualified, for example, for a grant of €200,000 based on the square footage of their home and then had to pay another €40,000 because the scheme doesn't fully cover it, that they should be given the €200,000 the government was going to give them anyway and let them build a smaller house that they can afford without having to borrow more money for a house they are already paying for.
This was denied them, he said.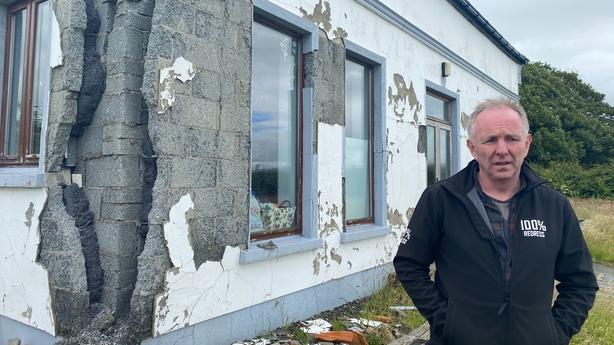 Mr Doherty said that this bill has to be got right, unhappy with the very limited time being given to debate it in the Dáil he appealed to TDs to go with "people rather than party".
"This is a growing problem," he said.
There are reports that defective blocks are still being produced in some quarries and at the moment 13 out of 26 counties are "facing down the same barrel as us in Donegal but we are ahead of you on the curve".
He said those counties will get the same scheme as we are getting so he appealed to TDs "to weigh in now and get it right or face the consequences with the electorate the next time round."