The provision of school places for autistic children is a disgrace, Labour Party's Education Spokesperson Aodhán Ó Riordáin has said.
Speaking in the Dáil during a debate on his party's Autism Bill, Deputy Ó Riordáin said the legislation would provide for a National Autism Strategy to address what the party has described as the "inadequacy of services for people with autism and their families".
He told members that parents had become de facto campaigners, who faced an endless battle of going from school to school to find a place for their child.
Minister for Children, Disability, Equality and Integration, Roderic O'Gorman, told the Dáil that action on autism is an existing commitment in the programme for government.
However, he also said that he did not believe legislation was the most "appropriate vehicle" to advance the objectives contained in the Labour Party's Bill.
The Government will not be opposing the bill at this point of the process but Mr O'Gorman said that it could not ultimately support it either.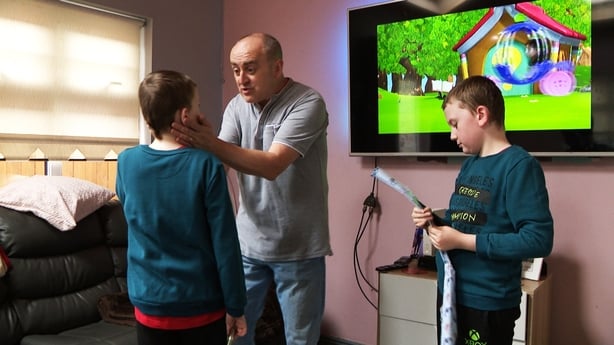 Labour's Duncan Smith criticised this approach by Government, telling the Dáil that his party did not bring this bill to the house only for it to be ultimately ignored.
Meanwhile, Sinn Féin's spokesperson on Disability Pauline Tully said that her party would support the bill.
Referring to a recent study from the autism charity, AsIAm, Deputy Tully told the Dáil that at least 260 children do not have an appropriate school place for September.
She warned that this figure is likely to be much higher in reality.
---
Read more:
Minister says schools could be compelled to provide special classes
Dublin schools angry and upset over minister's claims
---
The parents of autistic children were gathered in the Dáil gallery, to watch today's debate.
Aodhán Ó Riordáin criticised the decision by the Minister of State for Special Education Josepha Madigan to name four schools as being unwilling to provide additional needs places.
He also likened the announcement from the Minister last month to provide "Special Education Centres" for autism students as effectively "warehousing" children in a "direct provision" style environment.
The Dáil heard that autistic people were prevented from fully participating in society, and this was largely due to an ignorance among the general public who don't fully understand autism.