The Government has agreed to a request from Minister for Transport Eamon Ryan for the army to be on standby to help with security at Dublin Airport.
Passengers have experienced serious issues at security in recent weeks, with many missing flights because of the delays.
The daa, which runs the airport, said it is satisfied that the measures it currently has in place are working.
However, it is concerned about the risk of a Covid-19 surge among its staff and requested that the Government put in place contingency planning.
Members of the Defence Forces will receive basic training and be in a position to assist the daa when called upon.
The measure is for the busy summer period and will not extend beyond August, when the daa is expected to have more staff trained and available to carry out the work.
Chief Executive of daa Dalton Philips described the move as "a prudent contingency".
Speaking on RTÉ's Prime Time, Mr Philips said: "We are going into a very busy period. There is a fifth wave of Covid coming down the line. 23,000 people were affected last week.
"We don't have an issue today but we think it would be prudent planning to look towards the Defence Forces to see if they might be able to help," he said.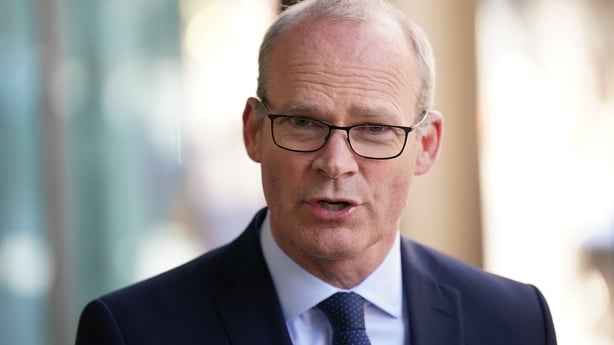 Group head of communications with the daa, Kevin Cullinane, said the aiport operator would pay all costs necessary to engage the Defence Forces.
But he added: "We would pay the Defence Forces their remuneration, that may be different to what daa staff are being paid."
He said this would be "one State agency assisting another semi-state agency in a moment of crisis".
Mr Cullinane said that if the Defence Forces were deployed to vehicle control posts, for example, it could free up to 100 trained and certified daa security officers that could then be deployed to Terminal One and Terminal Two.
"The public wouldn't necessarily see them, but they would be doing a very important role of checking all vehicles coming in and out of the airport," he added.
Mr Cullinane said during the last Omicron wave back in January, one in four daa security staff was infected with Covid.
The daa looked at all available options, including cutting flights as has happened at other European airports.
Earlier, Minister for Defence Simon Coveney said: "While I recognise that the role of the Defence Forces is not normally to assist in the provision of services for a commercial airport, I have agreed to this request on a clear assurance that this is a distinct piece of work, provided in extreme circumstances."
He said it was a "short-term emergency related contingency action and is in direct response to a letter from daa management to the Minister for Transport".
"The request is clearly defined in terms of the role and timeline, lasting no more than six weeks, in non-public facing duties."
The Defence Forces personnel will now undergo appropriate training and certification in security screening and "this support will be stood down in August when the busy holiday period has passed".
---
Read more: Government discusses mandatory mask-wearing in some settings
---
The Department of Transport said: "The daa has advised that its current operational plan, in place since the beginning of June, is working effectively and people are making their way through the airport safely and making their flights.
"However, given the heightened risk environment and the impact that a resurgence of Covid-19 could have on its staff and operations, daa proposed that it would be prudent at this juncture for initial, preparatory steps to be made to facilitate the potential deployment of the Defence Forces to the airport."
The Representative Association of Commissioned Officer (RACO) said this decision was in contrast to previous statements by Minister Coveney and Taoiseach Mícheál Martin, which categorically ruled out the deployment of the Army, and confirmed that it was a human resources issue for DAA to solve.
In a statement this afternoon, the association's General Secretary Conor King said it was "another example of the Defence Forces being used as emergency cover to compensate for management decisions in other state bodies".
"We need clarity on the type of roles our members will be expected to perform, what their working conditions will be, and what compensation they will be receiving for their work," Mr King said.
"We must not ignore the recommendation of the Commission on the Defence Forces to end the 'free labour aspect of military service', which would be a further blow to morale in the organisation."
Defence Forces will 'only be deployed if needed'
Minister for Transport Eamon Ryan said that members of the Defence Forces would only deployed if needed.
He said that there could be a role for them to assist at the security entry points on the perimeter of the airport where vehicles enter.
Speaking to RTÉ's News at One, Minister Ryan said that by deploying members of the Defence Forces to these posts it could free up 100 of the airport's own staff to be moved to the main security centre "in the event of a very difficult period".
Mr Ryan said that he is concerned about Covid and the impact that it could have on staffing levels at the airport.
He said: "If there were a large amount of people who couldn't go to work because of Covid we wanted to make sure we had back-up capacity."
He said the period between 6 July and 15 August is when he says the airport "might need standby".
He said 480 additional security staff have been recruited since last October, which he said provides a "buffer".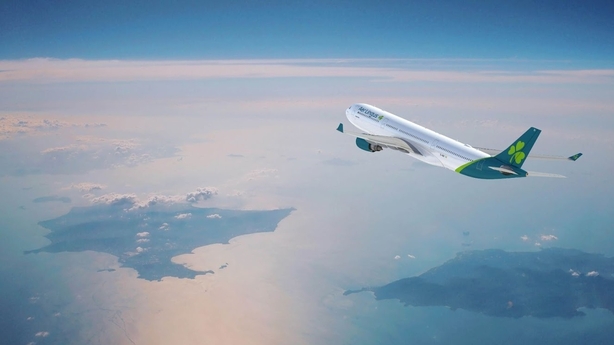 Further flights cancelled at airport
Aer Lingus has confirmed that it has cancelled two return flights to and from Dublin airport today, and one between Shannon airport and Boston.
The airline cancelled a morning flight from Dublin to Hamburg in Germany, and its return flight, as well as a 5.55pm flight to Berlin and its return flight.
It also cancelled flight EI 135 from Shannon to Boston and its return flight.
In total the airline has cancelled 41 flights since Sunday morning.
These include 19 return flights in and out of Dublin airport, one one-way flight from Nantes in France to Dublin yesterday and ne return flight from Shannon (= 2 flights: 1 flight from Shannon - Boston and 1 flight from Boston to Shannon)
United Airlines also cancelled its 1.05pm flight from Dublin to Newark in the US.
Meanwhile, Dublin Airport operator daa said that last weekend, 91% of the 50,000 to 55,000 passengers that departed Dublin Airport each day cleared security screening in less than 45 minutes.
It was the busiest period Dublin Airport has experienced since the start of the Covid-19 pandemic.
Daa said that capacity reductions, which have been deployed at other UK and European airports, had been considered as a possible option, but added there was general agreement that this move was "undesirable", given that it would be very challenging to implement with airlines.
The daa such a move would also have a material impact on the summer travel plans of a significant number of Irish passengers and families most of whom have not enjoyed a foreign holiday in over two years.
Daa management also today reiterated its confidence in its current plan which, during the first three weeks of June, saw 93% of all passengers spend 45 minutes or less queuing at Dublin Airport's security screening areas, while 77% of passengers queued for 30 minutes or less.
Additional reporting: Laura Fletcher