One hundred years ago this week, on 30 June 1922, the Public Record Office of Ireland was destroyed at the outset of the Civil War.
When Herbert Wood, Deputy Keeper of the Public Record Office, returned to the Four Courts site to survey the damage, he noted that "at one blow, the records of centuries have passed into oblivion".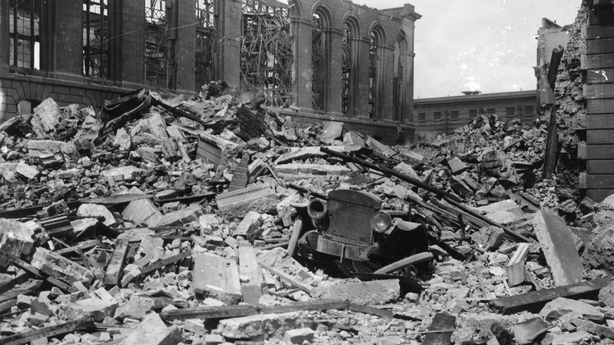 Just three years earlier, Wood had published 'A Guide to the Records Deposited in the Public Record Office of Ireland'.
The volume would later become known as "the most depressing book in Irish history", as it catalogued the collections which had been destroyed.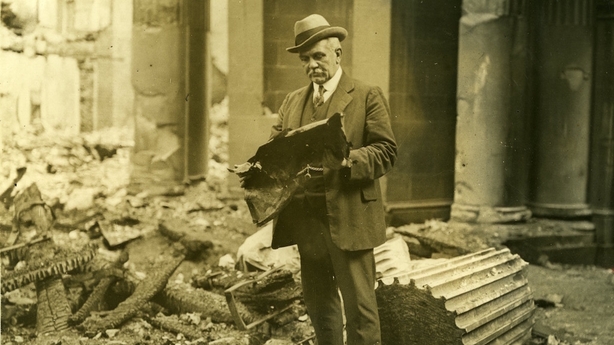 Wood's book would also be the starting point for a ground-breaking research project, the Virtual Record Treasury of Ireland, which was launched this morning by Taoiseach Micheál Martin and Minister for Tourism, Culture, Arts, Gaeltacht, Sport and Media Catherine Martin.
The immersive digital recreation of the Public Record Office and its collections has been developed by historians in Trinity College Dublin and computer scientists in the ADAPT Centre.
They have worked in partnership with the National Archives of Ireland, National Archives (UK), Public Record Office of Northern Ireland, Irish Manuscripts Commission and the Library of Trinity College Dublin.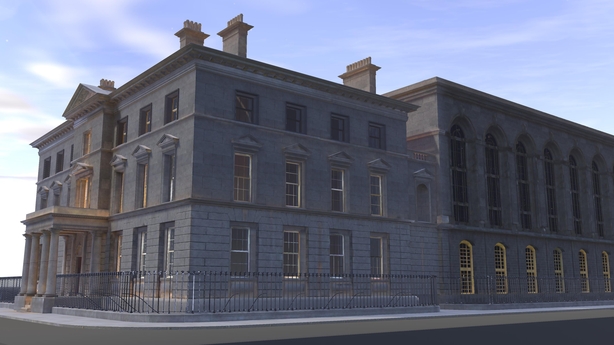 The Virtual Record Treasury of Ireland spans an arc of Irish history from 1174 right up to 1922.
It allows users to explore online 150,000 records, ranging from single sheets to entire series of bound volumes, and more than 6,000 maps.
"When we started this five years ago, we had to work out first just what had been lost," explained Dr Peter Crooks, Director of Beyond 2022.
"And we were very lucky to have Wood's book from just before the fire which documents in incredible detail all the materials that were destroyed."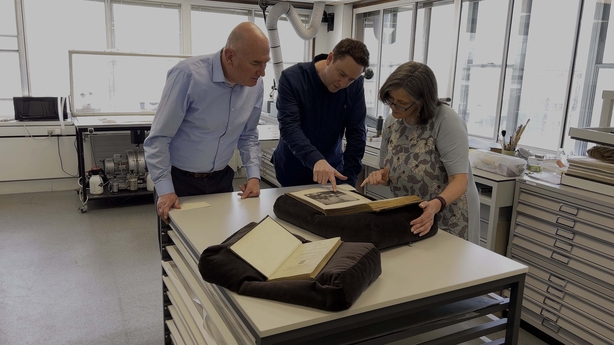 As the research programme progressed, the team discovered tens of thousands of replacement documents which were being held in partner archives around the world.
Dr Crooks said: "We have found documents kept by generations of copyists and transcribers in archives around the world. What we are doing is linking what was lost with what has been rediscovered.
"It means the online user can step inside the virtual space, where they will find out what happened 100 years ago.
"They can then step inside the reading room, just as it was on the eve of the fire. They can also step inside the Record Treasury, where they will get a sense of the scale of the collection that was lost. But from there, you have to step further and start your own exploration into the past."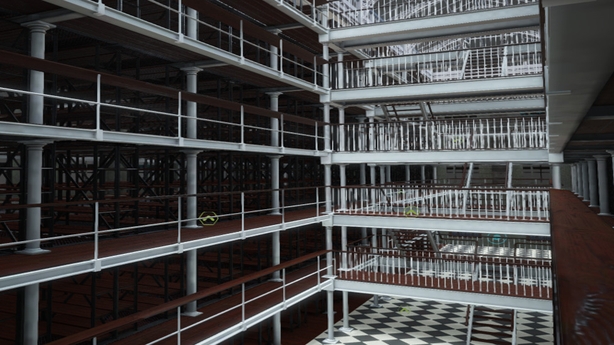 The Treasury's collection also includes rare, scorched documents and records which have been expertly conserved.
Zoe Reid, Keeper of the National Archives,said: "There is a public perception that everything was lost on that afternoon of 30 June 1922.
"But things were salvaged by staff in the weeks after the fire and scraps of parchments and documents were kept and stored carefully.
"It's been really incredible to conserve these documents, along with the other source materials that the historians have been able to find around the world."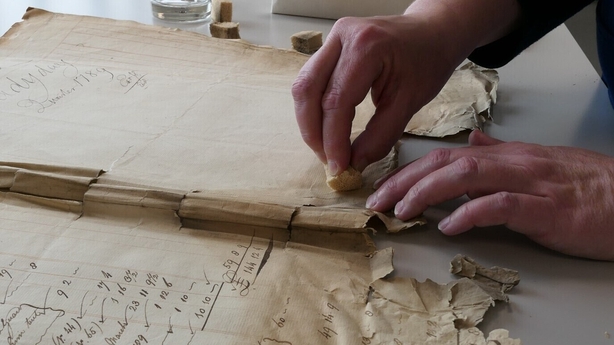 So far, the quest to bring the destroyed Record Treasury back to life has involved 70 libraries and archives worldwide. Already vast, the project is expected to continue to expand.
Dr Ciarán Wallace, Deputy Director of Beyond 2022, said: "What we have achieved is to allow people to peer through the smoke and rubble of all the destruction of 1922.
"We were working towards this centenary release date, but we know that there are further collections that have come our way in the past year which are still to be digitised and added.
"Now that the word is out and the framework is there, the archival network and partnerships will deliver new discoveries."
We need your consent to load this rte-player contentWe use rte-player to manage extra content that can set cookies on your device and collect data about your activity. Please review their details and accept them to load the content.Manage Preferences
He added: "I like to think that poor Herbert Wood, who lived many years beyond the fire of 1922, is up there somewhere smiling down on us.
I hope he thinks we have managed to thread together an awful lot of what he had recorded, and was subsequently lost, during his tenure at the Public Record Office."
The Virtual Record Treasury of Ireland is available to view here.