The Irish Cancer Society has launched a campaign for the laws on maternity leave to be changed for cancer patients.
Currently, a new mother who is being treated for cancer cannot defer their maternity leave, but fathers who are ill can put back their paternity leave.
Pregnant employees have the right to take 26 weeks' maternity leave plus up to 16 weeks' additional maternity leave. The paternity leave entitlement is two weeks.
The ICS has called for the leave entitlements to be treated equally.
Erica Tierney, 35, was diagnosed with breast cancer in September 2019 when she was 28 weeks' pregnant.
Her chemotherapy started three weeks after her daughter Róise was born and ended one week before the end of her six months' maternity leave.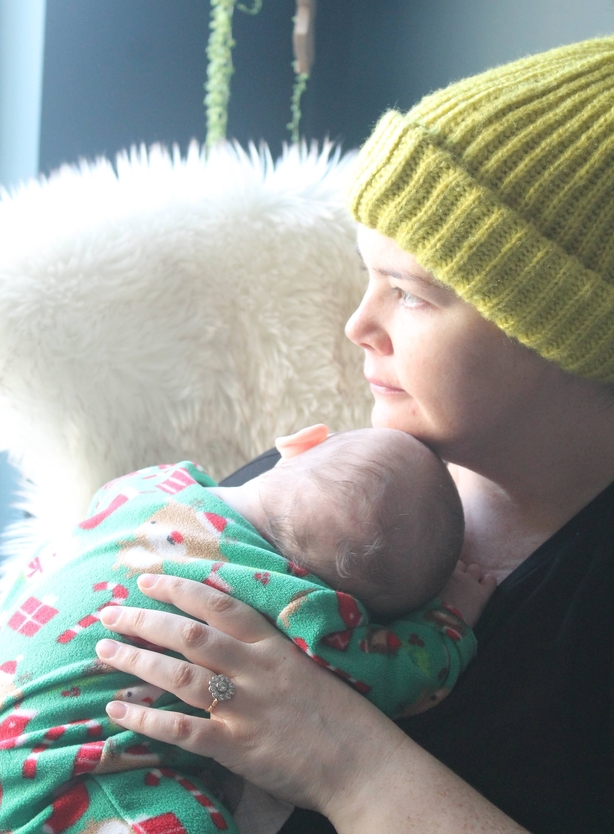 She said she only discovered during her illness that she was unable to defer the benefit and she felt robbed of the time to bond with her baby.
Ms Tierney said: "I was still really sick at that time and due to the chemo and other drugs I was on, I had so many bad, bad days where I couldn't really mind Róise, so I never really felt like I had any kind of a normal maternity leave with her.
"She's my first baby and I was anticipating being out in the park and going into coffee shops and Water Babies and all those things.
"And instead I was getting a wig and going to the hospital a few times a week or I was stuck in bed.
"It would have meant a lot to me back then if I knew that time was banked and if I could be on illness leave instead of maternity leave.
"I also lost the additional 16 weeks because I needed to revert to illness benefit at that point. But that also couldn't be banked. So it kind of just felt like another injustice on top of everything else."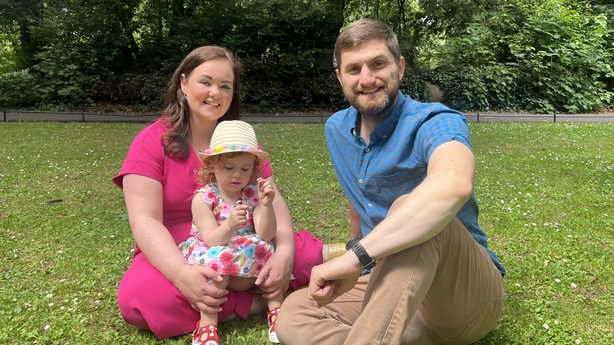 Ms Tierney raised the issue with the Irish Cancer Society and it discovered she was not alone.
The society said around 60 women every year, more than one a week, are affected by the issue.
Today, it launched a campaign outside Leinster House calling on the Government to allow new mothers with cancer to defer their maternity leave until they have been treated and recovered from cancer.
Rachel Morrogh, Director of Advocacy at the Irish Cancer Society, said it wants maternity leave to be made equal to paternity leave, which can be deferred in the case of illness.
She said: "Maternity leave has to be taken in a continuous period after the child is born and you can't defer it.
"So that means that when you suffer a serious illness during pregnancy or on maternity leave, you can't actually defer that leave.
"Whereas if you are a man, and you have the paternity leave, which all men are eligible for now, you can actually defer that if you become ill before you take that leave.
"So we're calling for an equalisation in the legislation so women can defer their maternity leave in the same way that men can defer their paternity leave."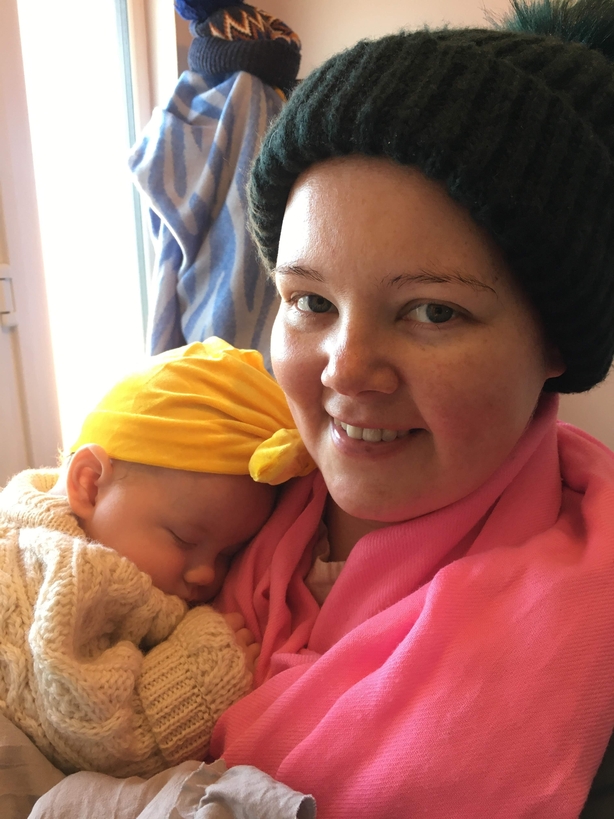 The Department of Children said all forms of family leave are kept under review to ensure they are effective in supporting families.
In a statement, it said it will examine the issues raised by the Irish Cancer Society.
Ms Tierney is now cancer-free and due to have her final operation next month. She said she has lost a lot of time with her daughter over the past two-and-a-half years.
She is due to return to work later in the summer but said she will devote as much time as possible to campaigning for cancer patients to be given more time to spend with their newborns.