The High Court has approved a settlement of €10m in the case of a 42-year-old man who developed a profound brain injury after alleged repeated failures to diagnose tuberculosis meningitis.
The former airline marketing executive, who cannot be identified, will never work again or live independently, the court heard.
The settlement against the Health Service Executive was made without admission of liability.
Senior counsel Edward Walsh told the court the man's symptoms began in September 2009, but it was several months later before his condition was properly diagnosed and treated.
He later suffered a stroke in April 2010 and again in November 2010 and was left profoundly brain damaged.
Mr Walsh said his client had attended various medical professionals, including a GP and numerous visits to Connolly Hospital Blanchardstown in Dublin.
The man had suffered from chest issues initially, followed by back pain and acute weight loss.
An MRI of his spine in November 2009 was reported as normal, but in fact showed a 2.5cm mass and features highly suggestive of an infection.
Mr Walsh said "alarm bells should have been sounded" and if properly investigated at that stage there would have been a diagnosis of tuberculosis meningitis, according to experts who reviewed the plaintiff's case.
Mr Walsh said the man's condition continued to deteriorate and he lost 25kg in weight.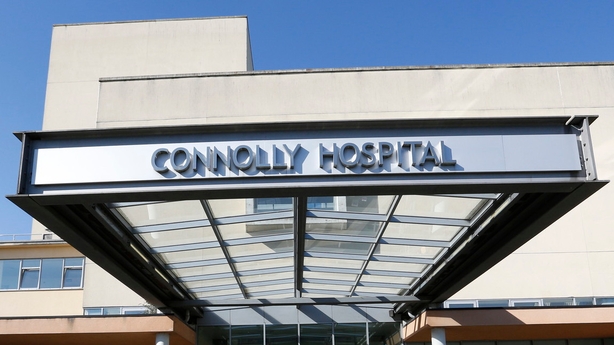 In January 2010, he appeared to black out while on a trip to the cinema with his girlfriend and suffered from hallucinations.
He returned to his GP and was given medication but no follow up was arranged, the court heard.
Later in January, he returned to Connolly Hospital and his history was noted.
His girlfriend gave collaborative history and told doctors the man appeared to have no recollection of the previous day.
All symptoms were consistent with a significant infection, Mr Walsh said.
The man was seen by a series of doctors but "no one seems to make the correct diagnosis", Mr Walsh added.
He was later transferred to Beaumont Hospital where the appropriate triple therapy was discussed but not immediately started.
He said experts for their case would say if treatment had been given on time there would have been a prospect of restoring some level of function, but by that time TB meningitis had set in and the man suffered a stroke in April and November that year.
He now lives in a residential facility and will never work or drive again, although enjoys some independence and can leave the facility for a number of hours and use public transport.
Mr Walsh said he would like to acknowledge the very caring and professional way in which the HSE had dealt with this matter and said the legal team had been met with "nothing but courtesy and consideration".
Mr Justice Coffey approved the settlement of €10m and wished the man and his family well.