Representatives of Catholic dioceses across Ireland will meet tomorrow to discuss feedback from their parishes about the church, which will be compiled and sent to the Vatican.
It is part of the Global Synodal process, which was launched by Pope Francis last year in what is arguably one of his most ambitious projects to date.
Catholics around the world were provided with an opportunity to give their thoughts and views about the church.
Sister Natalie Becquart, one of the most senior figures in the Vatican, was hired by the Pope in 2021 to be part of the Synodal team.
The Undersecretary of the Synod of Bishops attended the Catholic Bishops Conference in Maynooth this week as the diocesan phase in Ireland concludes.
She said Pope Francis considered the diocesan phase as the most important phase of the process because it draws on input from the "grassroots".
Feedback from the 26 Irish dioceses have been published online and make for interesting reading.
The key issues of concern that have emerged are around equality for women, the inclusion of LGBT+ people in the Catholic Church and reform of church structures.
Some 96% of diocesan reports referred to women in ordained ministries.
In many areas, it surpassed the suggestion of married men being ordained, as a primary call for change.
Joint Coordinator of We Are Church Ireland Ursula Halligan said the feedback from the synodal listening sessions backed up what her organisation had been saying for years.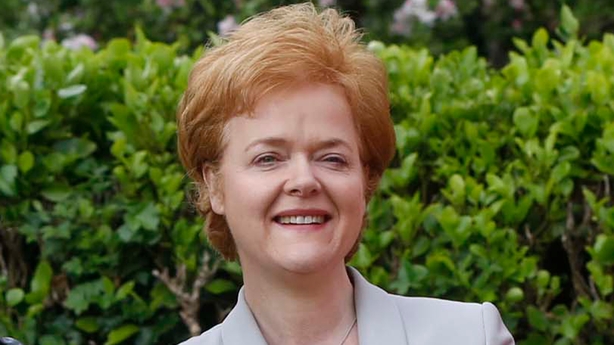 "We have been calling for full equality for women of all levels including ordination in the church," she said.
"We've been looking for full inclusion of LGBT people within the church and for shared decision making and these are the three top issues that have come to the fore in the listening process.
"We're delighted to know there's now a strong voice amongst Catholics calling for urgent change."
However, former Police Ombudsman for Northern Ireland Nuala O'Loan, who is a member of the Synodal steering committee here, has urged caution regarding a swift response.
"I think it's profoundly important that people don't think there will be instant change overnight, but it's equally profoundly important that we go away from the synodal process without some real understanding that things are growing, changing, enabling greater faith, enabling greater inclusion," she said.
Ms O'Loan described the feedback on the role of women in the church as "very interesting" and said it reflected how society has evolved.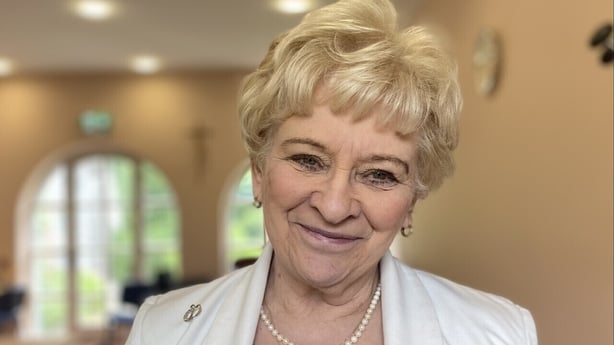 "Women are becoming more equal in society and becoming more equal in the church and Sr Natalie (Becquart) is one of the examples of that," she said.
"It is possible that the church may get to a form of female ordination. I do not know; I think that is a matter of discernment.
"But I do think that it's profoundly important that the exercise of ministry, can be done in many ways and that as a church if we were to disconnect ordination from decision making, then we could give women a much greater role in decision making in the church and that might be an initial step that we could take without the difficulty that that the ordination of women might cause in some circles."
Archbishop of Armagh and Primate of All Ireland Eamon Martin welcomed the views of those who felt excluded from the church, and he described the views of the LGBTQ+ community as being "really helpful".
"These are people who love their church who want to be part of it and feel maybe our language, the way we speak of them, makes them feel in pain, makes them feel excluded," he said.
The Universal Synod under Pope Francis will end next year when he offers his view on the findings that have been gathered worldwide.
However, the Irish Synod, which is currently running parallel to the Global synod, will continue for the next four years.
Bishop of Limerick Brendan Leahy, who is on the steering committee, acknowledged that while there should have been more publicity around the Universal Synod in this country, there were still four years left in the Irish Synod, and lessons learned could be used to promote it.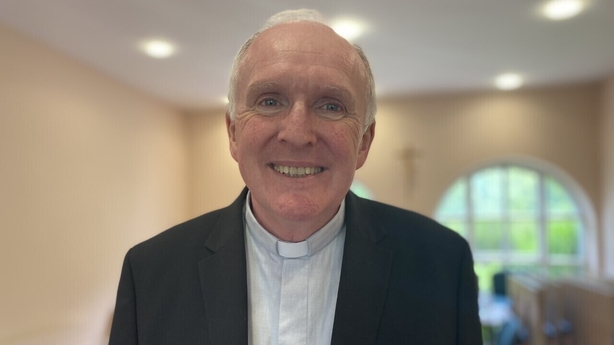 "I think you can always do more, but I think it's been a positive experience," he said.
"Tens of thousands or more have been involved in it and many others have spoken about it.
"We have had webinars, video conferences and Zooms, there have been publications, so a certain amount has gone on, more has to be done, but we can be grateful for what has been done so far."
The next phase of the Universal Synod from an Irish point of view will be the compilation of the diocesan feedback into a national synthesis.
The steering committee will write the national synthesis this month which will be published in English and in Irish.