A World Health Organization senior official has said that the priority needs to be containing monkeypox in non-endemic countries, saying that this can be achieved through quick action.
Monkeypox, typically a mild viral infection, is endemic in the African countries but its spread to non-endemic countries such as in Europe and the United States has raised concerns
So far, there are more than 200 confirmed or suspected countries in around 20 cases where the virus was not previously circulating.
"We think if we put the right measures in place now we can contain it easily," Sylvie Briand, WHO director for Global Infectious Hazard Preparedness said at a technical briefing to member states at the UN health agency's annual assembly.
She stressed that there was a window of opportunity to prevent further spread, urging the general public not to be worry since transmission is much slower than other viruses such as the coronavirus.
WHO officials said that there was no need for mass vaccination at present, but targeted vaccination where available for close contacts of people infected.
"Case investigation, contact tracing, isolation at home will be your best bets," said Rosamund Lewis, WHO head of the smallpox secretariat which is part of the WHO Emergencies Programme.
HSE secures vaccines against monkeypox
Ireland has secured an order of vaccines against monkeypox which is expected to be delivered "very shortly", according to the Health Service Executive.
Chief Executive Paul Reid said the HSE was engaging with the international community regarding management, communications, monitoring and Northern Ireland to monitor the disease.
He said it is "more likely than not" that Ireland will see the disease in our own health system.
Vaccinating health care workers would be looked at, he said, but added that the advice would be taken from NIAC who are considering the course of action at the moment.
"We will take our advice from the National Immunisation Advisory Committee (NIAC) for the moment," he said.
Mr Reid also said that there is evidence in Europe that vaccinating health care workers is a good idea.
A case was confirmed in Northern Ireland yesterday.
A virologist at Queen's University in Belfast said people need to be "vigilant", but there is no need to panic.
Speaking on RTÉ's Morning Ireland, Dr Connor Bamford said people should realise that a new virus is here and the focus must be on preventing any onward transmission.
He said in most cases it is a mild disease but that it can prove serious for some people.
Tánaiste Leo Varadkar yesterday said it was "inevitable" that monkeypox will be detected in the Republic.
Today, Helsinki Hospital District confirmed that the first case has been confirmed in Finland.
EU working on joint purchase of monkeypox vaccines
The EU is working on centralising purchases of vaccines and treatments for monkeypox, with details to be agreed in the "coming days", the European Commission told AFP.
The push, through the commission's Health Emergency and Preparedness Authority (HERA), comes as the EU's disease agency said the number of monkeypox cases in humans worldwide in the current spread had reached more than 210.
Britain has the highest number of cases, at 71, followed by EU countries Spain, with 51, and Portugal, with 37.
The commission's spokesman for health issues, Stefan De Keersmaecker, told AFP that "HERA is indeed working with the member states and with manufacturers to procure vaccines and therapeutics for monkeypox".
The EU's 27 countries have agreed that HERA will procure the jabs on their behalf "as soon as possible," he said, adding: "Exact procedures will be determined with member states over the coming days."
He said "we can however not comment on any figures".
While the EU already took on a centralised role as coordinator and pre-purchaser of billions of doses of Covid vaccines for its member states, De Keersmaecker said the monkeypox situation was different.
The monkeypox vaccination roll-out "will be limited to very specific cases as the transmissibility of and risk from the virus is not comparable to Covid," he said.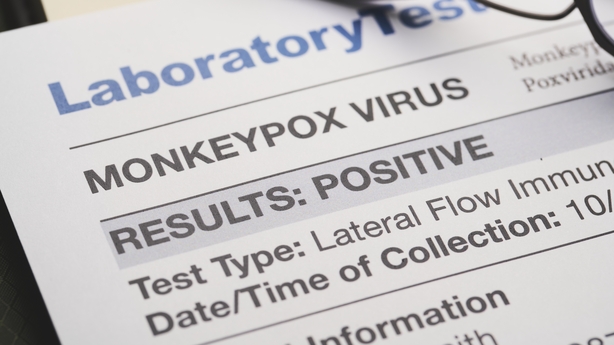 The European Centre for Disease Prevention and Control (ECDC) said in an update yesterday that although the number of cases has risen five-fold since a week ago, the risk of contagion remains "very low".
Symptoms are similar to smallpox but much less severe, and most people recover within three or four weeks.