Inflation in the tourism sector has been in the spotlight this week.
Fáilte Ireland warned rising car rental prices in particular are undermining Ireland's reputation as a value-for-money destination.
This came as an Irish-American tourist told RTÉ he was quoted €10,000 to rent a car here for three weeks this summer.
People have been posting on social media about quotes they have received for hotel accommodation under the hashtag 'rip-off Ireland'.
What we've seen this week, with the focus on car rentals and hotel prices, are just two aspects, but they are the most prominent right now.
To get an idea of pricing in the car rental market, I used the popular rentalcars.com to get a quote for one week, from Monday 4 July - Monday 11 July.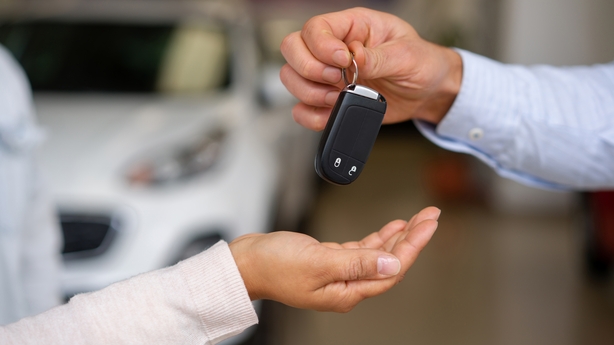 The search criteria in each case were unlimited mileage, and a medium-sized car.
The search was conducted on Wednesday 25 May and compared rentals at airports in four major European cities, including Dublin.
In Dublin, the cheapest quote was €1,485 for the seven days.
In London Heathrow, the cheapest quote was €722, less than half the cheapest price for Dublin.
In Paris it was cheaper again, with the lowest rental coming in at €500.
In Madrid the best rate was €371, a quarter of the cheapest option in Dublin.
These significant price differences are present, despite the fact other countries report similar supply issues to us with regard to rental car stock.
Hotel room rates are another pressure point for tourism prices right now.
Inflation figures from the Central Statistics Office show increases of between 10.5% and almost 17% for hotel accommodation between the first four months of 2019 and January to April this year.
These increases are around double the general inflation rate for that period.
To get an idea of the market, I researched Dublin room rates for the June Bank Holiday weekend coming up.
I used the well-known booking.com site and searched for a room for two adults. Again this search was carried out on Wednesday 25 May.
There were 41 rooms available for Friday 3 Jun, with the cheapest of these coming in at €269. But 25 of the 41 rooms - well over half - cost at least €400.
For the following weekend, Friday 10th June, I found the prices very similar. Again, over half of available rooms are at least €400.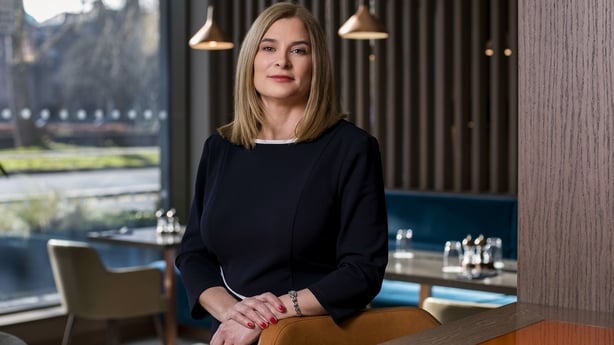 Denyse Campbell, President of the Irish Hotels Federation (IHF), says while the hotel industry is seeing a significant recovery "which is great to see ... it's putting a little bit of pressure on availability.
"Last-minute availability is what's been quoted at the moment. That's just a small fraction of the rooms that are available.
"We would encourage people to book early and book direct with hotels to get the best value."
On the prices quoted for the bank holiday weekend, Ms Campbell said: "Ten days would be last-minute ... if you were to book earlier you would get better value and there'd be a wider selection."
In response to why hotel prices have gotten so much more expensive than other things over the past three years, the IHF President said that "over the last month alone we have seen huge energy price increases for hotels - up to 88% - that's a significant amount of our costs."
She added that "our food and beverage costs have increased by in excess of 20% and insurance costs are continuing to rise".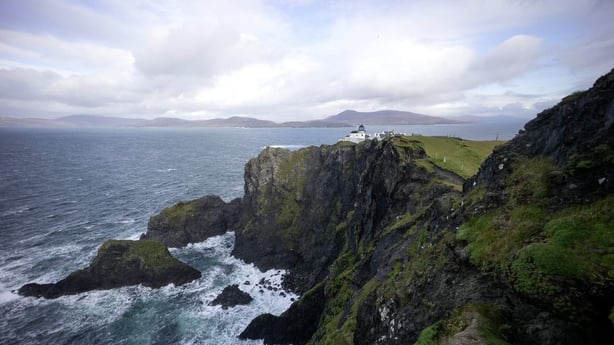 Ireland needs to stay competitive
Tourism Ireland has warned that the country needs to stay competitive and offer value for money as the tourism industry recovers "after the last two years".
The body, which is responsible for marketing the island of Ireland abroad, says while higher pricing is due to a range of issues including strong demand and inflation this is not helpful.
A big part of the recovery will be attracting foreign visitors back to Ireland, and crucial to that is likely to be the United States market.
While the US is not Ireland's biggest market for incoming visitors, it is one of the most valuable.
And US arrivals into Dublin Airport this week whom I spoke with, cited hotel, car rental, and fuel prices here as concerns.
However, the vast majority of the Americans I met at the airport had booked their trips months ago, so they would not be as exposed to some of the more recent price increases.
Indeed, some of them do not seem to be price sensitive at all when it comes to Irish prices. However, that could change later in the summer as recent increases start to bed in.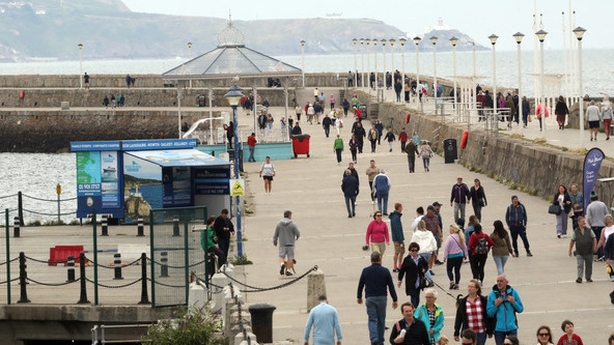 There is no clear indication as to how long this level of pricing for things like hotels and car rental might last.
Travel writer with the Irish Independent Pól Ó Conghaile believes people are putting up with rising costs because they just want to get away and there's a huge pent-up demand for travel and people have built up savings.
However, he says some hospitality businesses are also struggling at the moment.
"I spoke with a restaurant owner who said he's hearing olive oil is going up next. Every time they open an email or speak to someone, they hear of a new cost that's rising."
Signs inflation may not be sustainable
Mr Ó Conghaile said he thinks this higher pricing is "going to be the new normal at least for this summer".
However, beyond that there are signs that such inflation might not be sustainable for tourists, according to Mr Ó Conghaile.
"I've seen two surveys this week suggesting US holidaymakers are now more concerned about costs they're facing than Covid. That feels like a pretty significant gear change to me."
He added that "there are more expensive destinations ... anyone who's been to Norway or had a meal out in Iceland will tell you, but we do not want to be talking about Ireland in the same context as that".
The travel writer said reputational damage is already happening with regard to Ireland as value for money.
"People are so sensitive to price at the moment. It only takes a quick price quoted - often out of context - for people to start talking about rip-off Ireland and this is very damaging, because everyone just goes into this spiral of negativity."